Forza Horizon 5 - Car Pass (DLC) PC/XBOX LIVE Key EUROPE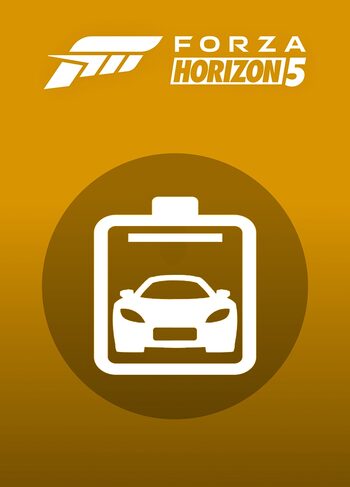 Forza Horizon 5 - Car Pass (DLC) PC/XBOX LIVE Key EUROPE
Europa

Jungtinės Amerikos Valstijos

yra netinkamas regionas aktyvacijai

Patikrink

Aktyvavimo raktas

Tai skaitmeninė produkto versija (CD-KEY)

Momentinis pristatymas
Tinkamas:
Windows
Xbox One
Xbox Series X
Svarbus pastebėjimas:
Būtinas Forza Horizon 5 PC/XBOX LIVE Key, kad galėtum naudotis šiuo papildiniu.
The product works ONLY in countries that have XBOX LIVE service available: https://www.xbox.com/en-US/live/countries . Make sure that your account and IP is LOCATED in one of the supported countries!
Recommended upgrades
Upgrade your gaming experience.
Improved performance and smoother gameplay
Higher graphics quality and resolution
Compatibility with the latest technologies
Patikrink visus pasiūlymus (2217)
Asus GeForce RTX 3090 24 GB 1400-1890 Mhz PCIe x16 GPU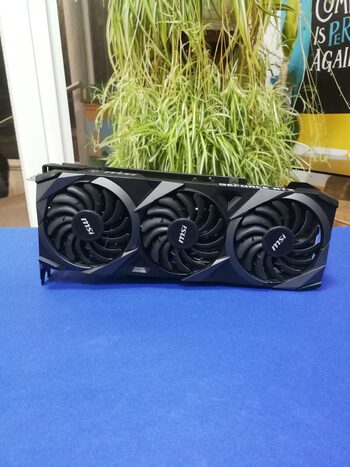 MSI GeForce RTX 3090 VENTUS 3X 24G OC 24 GB 1400 Mhz PCIe x16 GPU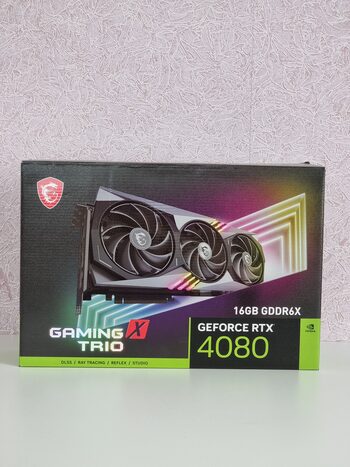 GeForce RTX 4080 16GB GAMING X TRIO - MSI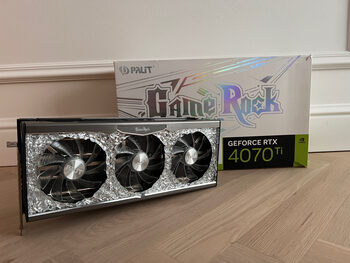 RTX 4070 Ti 12GB GDDR6 Game Rock OC
Žaidėjai taip pat peržiūrėjo
Įvertinimai: 0
Tau taip pat gali patikti
Forza Horizon 5 - Car Pass (DLC) PC/XBOX LIVE Key
The Car Pass gives you:
• 34 new cars to your game weekly, one per week;
• As a bonus, you'll also receive 8 Formula Drift Cars to get you started.
The critically acclaimed open-world racing simulator series makes its debut return with the newest iteration – Forza Horizon 5 - Car Pass (DLC) game. Developed by Playground Games and published by Xbox Game Studios, Forza Horizon 5 - Car Pass (DLC) key offers players perhaps the most notable Forza racing experience up to date. Here, breathtaking races and explorations await as the open-world of Forza returns as vast and beautiful as never before, and this time, players will traverse the land of Mexico. Buy Forza Horizon 5 - Car Pass (DLC) PC/Xbox key and dive headstrong into a memorable racing experience to discover that there are no limits to this game!
What are Forza Horizon 5 gameplay features?
If you are wondering what awaits you once you purchase Forza Horizon 5 - Car Pass (DLC) key, here are some of the major gameplay features:
• Open-world. Forza series is known for its breathtaking sceneries of open-world maps, and this time players can explore and race across various locations of Mexico;
• Exploration. You can participate in racing competitions and let your wheel scorch the concrete roads, but you can also drive off-road and explore the vast lands surrounding you;
• Horizon Story. Participate in Horizon Story campaign to tackle numerous challenges, meet new characters and progress through the narrative and witness the outcomes of your actions;
• Horizon Arcade. This mode allows you to participate in over-the-top racing challenges that are going to keep you and your friends on toes during the wild ride;
• EventLab. This gameplay tool grants you the opportunity to customize races, stunts, craft new game modes and do whatever else possible to keep content fresh and engaging;
• Cheap Forza Horizon 5 - Car Pass (DLC) price.
The most diverse racing experience
Forza Horizon 5 - Car Pass (DLC) key offers a unique opportunity to travel the land of Mexico and enjoy the dynamic weather events that include intense tropical storms, and seasons change on a weekly basis. Each new area in the map unlocks collectables you need to find, events to partake in, and new trophies to get. The best thing of it all is that you can experience all the adventures together with your friends, engage in events and ongoing competitions to see who is the best mastermind behind the wheel. If you come up with a way to better the existing races or have some creative new ideas, the gameplay tool EventLab enables you to create stunts, challenges, races, and even create game modes. Buy Forza Horizon 5 - Car Pass (DLC) PC/Xbox key and participate in one of the grandest racing titles of all time, coming from the iconic series of Xbox exclusives.
Sistemos reikalavimai
Minimalūs sistemos reikalavimai
64 bitų palaikymas

Taip

Sistemos reikalavimai

Windows 10

Procesorius

i3-4170 @ 3.7Ghz OR i5-750 @ 2.67Ghz OR AMD FX-6300

Atmintis

8 GB RAM

Grafika

NVidia GTX 760 OR AMD RX 460
Kita informacija
Kalbos

Išleidimo data

2021 m. lapkričio 9 d.

Leidėjas

Xbox Game Studios

Kūrėjai

Playground Games