Fallout 3 Steam Key GLOBAL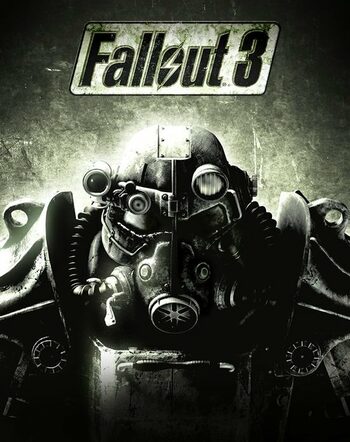 Fallout 3 Steam Key GLOBAL
Visas pasaulis

Jungtinės Amerikos Valstijos

yra tinkamas regionas aktyvacijai

Aktyvavimo raktas

Tai skaitmeninė produkto versija (CD-KEY)

Momentinis pristatymas
Žaidėjai taip pat peržiūrėjo
Įvertinimai: 6
Margo

2020-07-30

Išversta automatiškai

Puikus visų mėgstamos "Fallout" serijos tęsinys

christoforox

2021-02-19

Išversta automatiškai

Žaidimas yra puikus, garso takelis ir istorija, tačiau jei turite "Windows 10", tai sukels daug problemų, nes jis nėra optimizuotas,

Kane

2020-08-10

Išversta automatiškai

Klasika bet kuriam RPG mėgėjui, tikras post-apokaliptinio pirmojo šaulio pradininkas.

Egale374

2021-03-03

Išversta automatiškai

Žaidimas yra labai linksmas ir ilgas, jo grafika yra gera tuo metu, kai jis pasirodė, jame yra daug pagrindinių ir papildomų misijų,

DannyDc2226

2021-02-15

Išversta automatiškai

Geras žaidimas, man patiko tavo istorija. "Fallout 3" yra geriausias tokio pobūdžio žaidimas, taip pat daugelio labai reikšmingų aspektų pradininkas: pavyzdžiui,
Tau taip pat gali patikti
Prekės aprašymas
Fallout 3 Steam key
Fallout 3 was released in 2008 and it was the first Fallout game developed and published by Bethesda. It's also the first 3D game in the Fallout series, with the previous installments being turn-based shooters that displayed the action from an isometric perspective. As it came out, Fallout 3 received immediate critical acclaim and secured its place among such legendary sci-fi action RPGs like Deus Ex, Mass Effect and Star Wars: Knights of the Old Republic. Buy Fallout 3 Steam key and delve into a post-apocalyptic game which became a definitive title for this genre.
Epic story with detailed world-building
Fallout 3 will be especially rewarding for those looking for a well-written story, detailed world-building, and an atmospheric gameplay experience. Fallout series takes place in an alternate future timeline defined by the prominence of the retro 1950s culture. The year is 2277. It's been 200 years since the Great War – a nuclear exchange between USA and Communist China that turned planet Earth into a post-apocalyptic wasteland filled with violence and mutant abominations created by radiation. Buy Fallout 3 key to play as a lone wanderer who leaves a secure nuclear shelter Vault 101 to look for his (or her) father (voiced by Liam Neeson) in a war-torn wasteland that was once Washington D.C.
Non-linear story progression in an open world
Once you leave Vault 101, Fallout 3 becomes an open-world game that has the main campaign, but you can approach the objectives in any order you please. There's plenty of room for rewarding exploration and an abundance of side-quests all of which make up the non-linear progression structure of the game. Similarly, there exists more than one way to accomplish quests and develop your character. Buy Fallout 3 key and explore different character customization options. Choose everything from your gender, to your looks and upgrade your character's perks, skills, abilities and eventually train yourself to wear the iconic Power Armor!
Enjoy brutal combat animations with the V.A.T.S. system!
Gameplay-wise Fallout 3 can be played both as a third-person shooter as well as a first-person shooter. During combat, you can fight manually or enjoy awesome animations provided by Vault-Tec Assisted Targeting System (V.A.T.S.). This system is a homage to previous Fallout games in which combat was turn-based. Using V.A.T.S. pauses the game and allows you to target specific body parts of the enemy. Be warned, this game is not for young children! Once you buy Fallout 3 Steam key you'll find yourself constantly watching violent V.A.T.S. animations that contain dismemberment of limbs, exploding heads and people being turned into a bloody mess of body parts! Not to mention the wide variety of sci-fi weaponry you'll get to use. Get the Fallout 3 key and experience the iconic title with blood-boiling action and a rich post-apocalyptic setting like no other!
Sistemos reikalavimai
Minimalūs sistemos reikalavimai
Sistemos reikalavimai

Windows XP / Vista

Procesorius

2.4 Ghz Intel Pentium 4

Atmintis

1 GB (XP) / 2 GB (Vista)

Grafika

Gece 9800

Talpa

7 GB
Rekomenduojami sistemos reikalavimai
Procesorius

Intel Core 2 Duo

Atmintis

2 GB RAM

Grafika

NVIDIA 8800

Talpa

7 GB
Kita informacija
Kalbos

Anglų

Ispanų

Italų

Prancūzų

Vokiečių

Išleidimo data

2013 m. spalio 28 d.

Leidėjas

Bethesda Softworks

Kūrėjai

Bethesda Game Studios

Tinkamas