Nexon 20000 Cash Points Prepaid Key EUROPE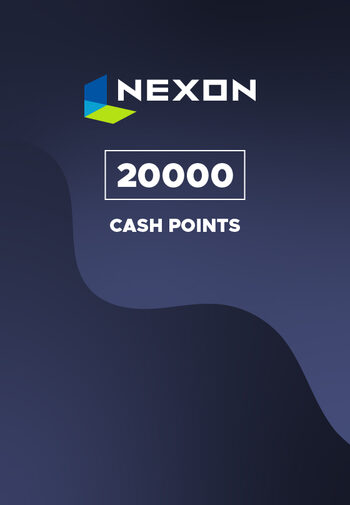 Nexon 20000 Cash Points Prepaid Key EUROPE
Atsiprašome, išparduota :(
Nori šio žaidimo? Kai šis produktas vėl bus prekyboje, mes apie tai pranešime el. paštu.
Pranešimas
Žaidėjai taip pat peržiūrėjo
Tau taip pat gali patikti
Prekės aprašymas
Nexon 20000
Whether you play one of Nexon's games or all of them, buy Nexon 20000 Cash Points and you will not regret it! Just think, one wallet and the infinite possibilities on where to spend it all. Take your hero to another level and save the world (or several) in style and class.
Endless selection
It is safe to say that with variation in MMO genres, Nexon ensures that there is something for everyone. From cutesy style to leisured gameplay to slight grinding, everyone is sure to find something that will engage them. And because of this versatility, there's the freedom of a linked wallet. Nexon's games use the same premium currency and so, if you buy Nexon 20000 Cash Points, they will not be wasted should you decide not to move on to another title (as long as you stick to Nexon's games, obviously).
More is better
We probably don't need to remind you that the staple of any free to play MMO is the cash shop or premium store. It provides the player with additional game-enhancing items, which are not crucial to the game, but makes it a bit easier or prettier. Cosmetics are just as important as utilities when it comes to online games. They can be viewed as an extension of customization, so buy Nexon 20000 Cash Points and go to make the best character you can. Pick and chose their outfit, grab them flashy aesthetic items, get a mount or two to save time while traveling.
Comfort and ease
Your cash can be spent not only on fashionable improvements but also to get some important and helpful items or tools. They can range from helping your character progress (boosts to stats and temporary buffs) or get ahead of others (enchanting tools and supplies often are available in the premium stores). Not to mention perks that can be bought, which sets your entire account on another level. Buy Nexon 20000 Cash Points and experience the freedom of expression and movement not available otherwise.
Kita informacija
Išleidimo data

2003 m. balandžio 29 d.

Leidėjas

NEXON CORPORATION

Kūrėjai

NEXON Corporation