Arkham Horror: Mother's Embrace (PC) Steam Key EUROPE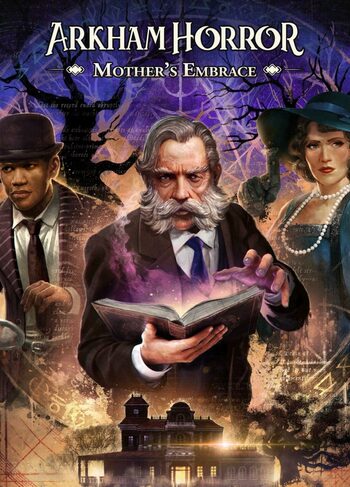 Arkham Horror: Mother's Embrace (PC) Steam Key EUROPE
Partagez avec quelqu'un qui aimerait cela !
Copié dans le presse-papier!
EuropeNe peut pas être activé dans

États-Unis d'Amérique

Clé numérique

Il s'agit d'une édition numérique du produit (CD-KEY)

Livraison instantanée
Recommended upgrades
Upgrade your gaming experience.
Improved performance and smoother gameplay
Higher graphics quality and resolution
Compatibility with the latest technologies
Voir toutes les offres (1115)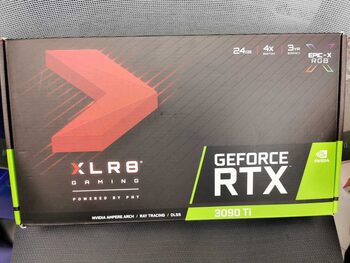 PNY GeForce RTX 3090 24 GB 1395-1695 Mhz PCIe x16 GPU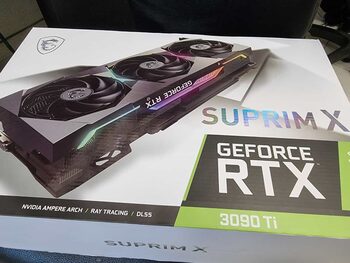 MSI GeForce RTX 3090 SUPRIM 24G 24 GB 1400-1815 Mhz PCIe x16 GPU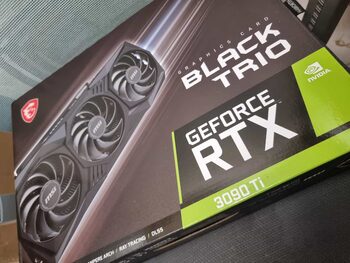 MSI GeForce RTX 3090 GAMING TRIO 24G 24 GB 1400 Mhz PCIe x16 GPU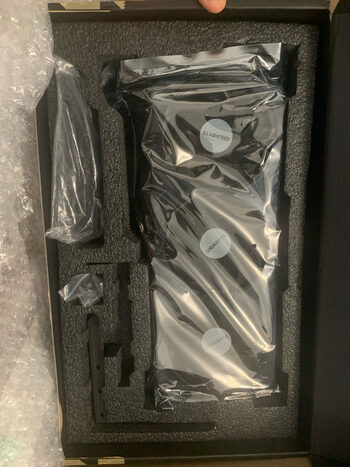 4090 Gigabyte Gaming OC 24Go
Les joueurs ont également consulté
Commentaires: 0
Description du produit
Arkham Horror: Mother's Embrace
Asmodee Digital presents a thrilling investigative adventure wrapped in the haunting mythos of H.P. Lovecraft's most horrific creation - Cthulhu! Inspired by the well-loved award-winning board games, Arkham Horror: Mother's Embrace takes place in the American Roaring Twenties, a time of lavish parties, luxurious fashion and murder mysteries. Here, players engage in the exploration of a heinous crime committed against the professor of astronomy. From the position of the body to the crime scene itself and the surrounding clues, everything points to foul play, and your mission is to catch the culprit. Buy Arkham Horror: Mother's Embrace Steam key and unravel this gruesome mystery, even if it costs you your life!
Arkham Horror: Mother's Embrace gameplay features
There's no doubt about it - a cult is responsible for the murder. But this abhorrent crime is only a small piece of a bigger puzzle that may bring out the end of the world. Discover the cult's true plan and stop them before it's too late!
• An original mystery. Dive into a story written by Fantasy Flight Games' official writers responsible for the board games;
• 12 playable investigators. The game features 12 investigators from the Arkham Horror games, each with distinct skills and specialities;
• Cosmic horror. This murder is a gateway to a world filled with dubious scientific experiments, nightmares come to life, and a cult that will do anything to bring their worshipped eldritch horrors into the world;
• Let madness reign. The investigation and encounters with otherworldly amalgamations affect your sanity for better or for worse - this has a profound effect on the outcome of the story;
• Turn-based combat. The cult won't go down so easily - not only will you gather clues and talk to witnesses, but fight with the cultists and their scientific experiments with melee, ranged weapons and magic as well;
• Cheap Arkham Horror: Mother's Embrace price.
A Lovecraftian adventure like no other
Step into the year 1926, a time of extravagance and great interest in everything that is occult. The body of an astronomy professor has been found in her mansion - all signs point to premeditated murder. As investigators, players are tasked with assembling a team and uncovering the true culprit of this crime. But as you travel from Arkham Asylum to Miskatonic University, the bayous of Louisiana and other mysterious locales searching for clues and interrogating persons of interest, you soon discover that this murder is connected to a cult. And they will do anything to stop you from uncovering more of their secrets! You'll have to face cult members, nightmares personified and ancient horrors of various kinds, all the while juggling the increasingly complex investigation, depleting sanity and accumulating traumas. Buy Arkham Horror: Mother's Embrace Steam key, face the cosmic horror and decide your own fate!
Configuration requise
Configuration système minimale
Prise en charge 64 bits

Oui

Configuration système

Windows 7

Processeur

Intel Core 2 Duo E4700 2.6 GHz / AMD Phenom 9950 Quad Core 2.6 GHz

Mémoire

4 GB RAM

Graphique

1GB ATI Radeon HD 5770, 1GB NVIDIA GeForce GTX 460

DirectX

10

Stockage

5 GB
Autres détails
Langues

Date de sortie

23 mars 2021

Éditeur

Asmodee Digital

Développeurs

Asmodee Digital

Fonctionne sur