Hogwarts Legacy: Digital Deluxe Edition (Xbox Series X|S) Xbox Live Key UNITED STATES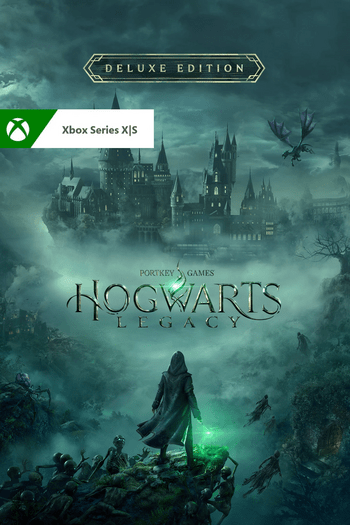 Hogwarts Legacy: Digital Deluxe Edition (Xbox Series X|S) Xbox Live Key UNITED STATES
3 Personen schauen sich dieses Produkt gerade an
Teile das mit jemandem, der daran Freude hätte!
USAKann in

Vereinigte Staaten von Amerika

aktiviert werden

prüfen

Digitaler Key

Dies ist eine digitale Ausgabe des Produkts (CD-KEY)

Sofortige Lieferung
Spieler haben sich auch angesehen
Bewertungen: 7
Serga

14.2.2023

Automatisch übersetzt

Gutes Spiel, ein paar Stunden Spielspaß und bis jetzt überraschend exzellente Grafik, guter Kampf und bisher eine interessante Geschichte weit über den Erwartungen!

Ni

22.3.2023

Automatisch übersetzt

Tolles Spiel, bei dem du dich wie ein Hogwarts-Schüler fühlst. Der Kampf macht extrem viel Spaß, aber die Geschichte war zu kurz.

Excelenete

20.3.2023

Automatisch übersetzt

Es ist ein gutes Spiel mit einer ausgezeichneten Handlung. Wenn Sie ein Harry-Potter-Fan sind, werden Sie feststellen,

Bueno

20.3.2023

Automatisch übersetzt

Im Allgemeinen ist es ein gutes Spiel mit einer guten Handlung und guter Dauer, zu 100 % empfehlenswert,

Fire1986

20.3.2023

0

Sehr viel Details und viel zu entdecken. Steuerung beim Fliegen ist verbesserungswürdig und zu wenig Zauberplätze.
Dies könnte dir auch gefallen
Produktbeschreibung
Hogwarts Legacy: Digital Deluxe Edition
Hogwarts Legacy: Digital Deluxe Edition includes:
• Base game for Xbox One and Xbox Series X|S;
• Thestral Mount;
• Dark Arts Battle Arena;
• Dark Arts Cosmetic Set;
• Dark Arts Garrison Hat;
• 3-day Early Access.
So you've never got your letter from Hogwarts. Big deal, now you can visit and study in the famous School of Witchcraft and Wizardry in the open-world action RPG game developed by Avalanche Software – Hogwarts Legacy. As a student, you'll experience life at Hogwarts, from attending lessons and casting spells to exploring the castle and its grounds full of magic and mystery. Grab your wand, cast Accio on Hogwarts Legacy Xbox Live key, and board the Hogwarts Express!
Hogwarts Legacy game features
Even muggles will be fascinated by these Hogwarts Legacy game features:
• You're a wizard! Create your character or even yourself, and choose your wand and house with extensive character creation and customization tools;
• Whatever you see – you can explore. Hogwarts' grounds are huge and fully explorable, from the iconic castle itself to Hogsmeade and Forbidden Forest;
• The chambers of secrets. The castle holds many mysteries, are you willing to uncover them all?
• Troll, Troll in the dungeon! Probably. You'll meet, tame, and fight many fantastic beasts and creatures;
• Be the wizard you want to be. Brew potions, lean spells, and even tame the Ancient magic – create your own play and combat style, and become the wizard you've always wanted to be!
• Make your Legacy. Your choices will have consequences and can change how the story in Hogwarts Legacy unfolds;
• Cheap Hogwarts Legacy price.
Uncover the hidden truth of the Wizarding World
Experience the magical world of the Harry Potter universe like never before with the Hogwarts Legacy Xbox Live key. Set in the late 1800s, Hogwarts Legacy is your admittance letter to the beloved school of Witchcraft and Wizardry. As a 5th-year student, you'll attend classes, learn to brew potions, meet fantastic beasts, and explore every corner of the iconic castle and its grounds. Make allies, learn every spell in the book, and make your choices wisely – you might be the key to the survival of the Wizarding World itself. Every action you make will alter how your story ends. Buy Hogwarts Legacy Xbox Live key and shape what legacy you'll leave behind.
Andere Details
Sprachen:

Veröffentlichungsdatum:

7. Februar 2023

Herausgeber

Warner Bros. Games

Entwickler

Avalanche Software