LEGO: The Hobbit Steam Key GLOBAL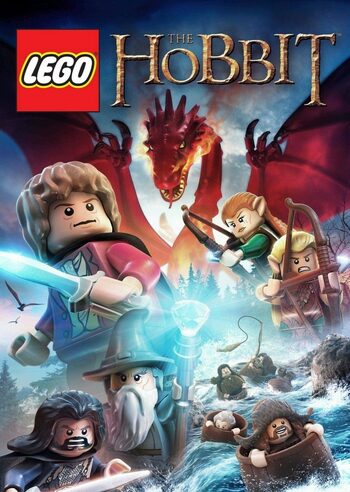 LEGO: The Hobbit Steam Key GLOBAL
Teile das mit jemandem, der daran Freude hätte!
GlobalKann in

Vereinigte Staaten von Amerika

aktiviert werden

Digitaler Key

Dies ist eine digitale Ausgabe des Produkts (CD-KEY)

Sofortige Lieferung
Dies könnte dir auch gefallen
Bewertungen: 23
MrAlanFox10

25.7.2020

Automatisch übersetzt

Tolles Spiel, viel Spaß, egal wie alt du bist, du wirst es lieben, sehr zu empfehlen.

Uno de los mejores

10.8.2020

Automatisch übersetzt

Hervorragende Grafik, Soundtrack und Story für jeden Lord of the Rings- und Lego-Fan!

DarkoBW

3.10.2020

Automatisch übersetzt

Das Spiel ist großartig, es ist etwas, das immer unterhält, man braucht nur den Kampf der fünf Armeen und es wäre perfekt.

JairooCR

11.10.2020

Automatisch übersetzt

Ein sehr gutes Spiel, das mit wenigen Anforderungen Spaß macht. Es ist es absolut wert, besonders wenn Sie die Herr der Ringe-Saga mögen.

LastHope

11.6.2020

Automatisch übersetzt

Ein unterhaltsames Spiel, um eine gute Zeit zu haben.
Produktbeschreibung
LEGO: The Hobbit Steam Key
Join beloved Lord of the Rings characters such as Gandalf, Thorin, and Bilbo Baggins in a LEGO adventure that sees the characters take on the quest of recapturing Lonely Mountain in Lego: The Hobbit, an adventure game from the iconic developer in the genre, Traveller's Tales. Take to battle against mythical beasts such as Trolls and Orcs, use Thorin's Dwarves' abilities as an aid in solving puzzles, and explore the amazing world of Middle-Earth! Buy Lego: The Hobbit Steam key and test your might in the epic quest!
What happens in Lego: The Hobbit?
Lego: The Hobbit game presents an abundance of things to do as you enter the world of Hobbit! Over the course of the six-to-eight-hour-long narrative, you'll run through 16 missions that follow the plot of the two Hobbit films. Taking control of the plucky hobbit Bilbo and a band of dwarves, you'll demolish Lego objects and rebuild them out of the debris, switch characters to solve puzzles, and find tons of hidden secrets along the way! Buy Lego: The Hobbit (PC) key to travel from the humble village of Hobbiton, through the elven mountain town Rivendell, into the murky forests of Dol Guldur and beyond accompanied by no other than Gandalf himself!
Major gameplay features
The title delivers several features from the previous LEGO games, including a feature where you should locate specific materials to build a big Lego object. There is plenty of smashing and looting involved during your quests and travels! Buy Lego: The Hobbit Steam key and enjoy immersive gameplay features to brighten up your LEGO experience in the world of Hobbit.
• Open-world experience. Explore Middle-earth and visit the main locations from the Hobbit films;
• Crafting & looting. Partake in Treasure Quests, mine for gems, discover loot from enemies, and craft powerful magical items or build immense new LEGO structures;
• A great roster. Assume the role of any character from The Hobbit films, including Bilbo, Gandalf, and the Dwarves: Thorin, Fili, Kili, Oin, Gloin, Dwalin, Balin Bifur, Bofur, Bombur, Dori, Nori and Ori;
• Blacksmith Shop. Collect, combine and forge new items in the Blacksmith Shop using Mithril, the most precious metal in Middle-earth;
• Power yours to have. Emerge victorious in the game of riddles and learn to wield the power of The One Ring;
• Cheaper Lego: The Hobbit price.
If you want to join even more heroic adventures, be sure to check out our collection of best super hero games!
Systemanforderungen:
Mindest-Systemanforderungen
Systemanforderungen

Windows XP

Prozessor

2.0GHz Pentium Dual Core E2180 / Athlon 64 X2 Dual Core 3800+

Arbeitsspeicher

2 GB

Grafik

GeForce 7600 GS / Radeon X1950 Pro

Speicherplatz

10 GB
Empfohlene Systemanforderungen
Systemanforderungen

Windows XP

Prozessor

2.66GHz Core 2 Quad Q9400 / Athlon II X4 635

Arbeitsspeicher

4 GB

Grafik

GeForce GTX 480 / 1024MB Radeon HD 5850

Speicherplatz

10 GB
Andere Details