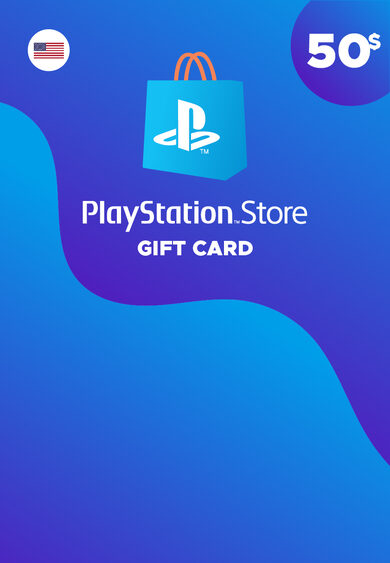 Playstation Network Card 50 USD (USA) PSN Key UNITED STATES
Important Notice:
No expiration date. Code is valid only for the UNITED STATES PSN store. Make sure that your account is registered to UNITED STATES.
4

other offers

Playstation Network Card 50 USD (USA)
The PlayStation Network has loads of stuff on offer – movies, games, add-ons, subscriptions, you name it, and while you may never have it all, you can get a step closer to it with a PlayStation Network Card!

Have a PlayStation in your household? Sneak PSN cards as gifts and have your siblings get new games that you can later enjoy yourself! They are a great gift for anyone that is a part of the PlayStation Network, as there are nearly endless possibilities to spend your buck on.

The cards come in different values ranging from 10 USD all the way up to 100 USD so you will surely be able to find the ones that suit your needs best. Whether you buy PSN card for yourself or as a gift, one thing is for certain – it is going to be of great use!

Get your 50 USD PSN Card and make sure to spend it wisely, as there is loads of stuff to choose from!
---
Release date:
November 29, 2013
Developers
Sony Computer Entertainment
Publisher
Sony Computer Entertainment
---