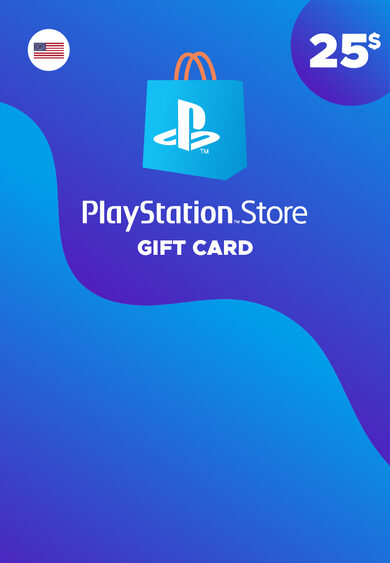 PlayStation Network Card 25 USD (USA) PSN Key UNITED STATES
Eneba is a platform that accommodates reliable and verified suppliers of digital games. Offers marked as "Eneba Official" mean that you are buying that game directly from Eneba, not from the 3rd party supplier on the platform.
Our platform gives you freedom of choice from who you want to buy your game. The level of service and support is exactly the same for Eneba Official and other suppliers.
Publisher Official
Eneba
|
Publisher
Sony Online Entertainment
Important Notice:
No expiration date. Code is valid only for the UNITED STATES PSN store. Make sure that your account is registered to UNITED STATES.
2

other offers

PlayStation Network Card 25 USD (USA) key
PlayStation Network Gift Card 25 USD key unlocks the 25 USD that you can add to your PSN account in an instant! It's easy, it's very convenient, and it's extra safe!
This Gift Card has more than one way of use. Sure, you can activate the key code on your PSN account, but you can also do one better! Purchase this for your gamer friend or a family member and watch their face light up in bright colours!
With PlayStation Network Gift Card 25 USD key in your hand, you can now choose from a plethora of things to buy right on the PSN Store! Games, TV shows, movies, subscriptions, and a whole variety of other entertainment mediums await!
25 USD is worthy to add amount if you want to increase the PSN account's value, while it may not be enough to buy some of the newest AAA titles, it's an option worth your deepest consideration.
Why this Gift Card? Well, it's a perfect investment. It doesn't have an expiration date, and if that doesn't scream long-term, what does?
Make your purchase today and receive more than you've paid for. Buy PlayStation Network Gift Card 25 USD key and reap on its benefits!
---
Release date:
November 29, 2013
Developers
Sony Online Entertainment
Publisher
Sony Online Entertainment
---