Ticketmaster Gift Card 10 AUD Key AUSTRALIA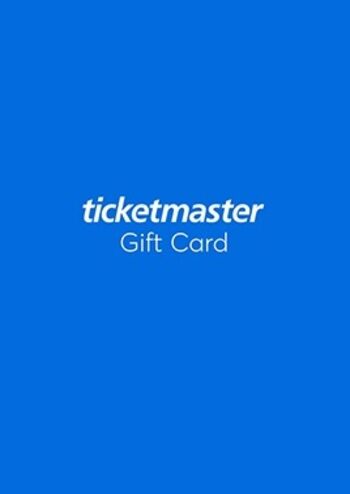 Ticketmaster Gift Card 10 AUD Key AUSTRALIA
แชร์กับคนที่อยากได้สิ่งนี้!
ขออภัย ขายหมดแล้ว :(
ต้องการเกมนี้หรือไม่ เราสามารถแจ้งให้คุณทราบทางอีเมลเมื่อสินค้าพร้อมจำหน่ายอีกครั้ง
แจ้งเตือน
ออสเตรเลียไม่สามารถเปิดใช้งานใน

สหรัฐอเมริกา

ดิจิตอลคีย์

สินค้านี้เป็นรุ่นดิจิทัล (CD-KEY)

จัดส่งทันที
ประกาศสำคัญ:
Expires 3 years from issue date. Code is valid only in Australia.
รายละเอียดสินค้า
Ticketmaster Gift Card 10 AUD AUSTRALIA
Gone are the days of waiting in long lines or worrying about missing out on tickets. With Ticketmaster's user-friendly platform, your ticket-buying experience is effortless and stress-free. Simply browse through the extensive selection of events, select your preferred date and seating options, and with just a few clicks, you're all set. Whether you're planning a night out with friends, a romantic date, or a family outing, Ticketmaster ensures that securing your spot at the hottest events is a breeze. With a Ticketmaster gift card in hand, the world of entertainment becomes your oyster. From thrilling concerts to electrifying sports events, the Ticketmaster gift card 10 AUD key grants you access to a wide range of live experiences that will leave you spellbound.
What can I use the Ticketmaster gift card for?
The Ticketmaster e-gift card is your gateway to the world of entertainment. Here's what you can use it for:
• Live concerts. Purchase tickets for unforgettable live music concerts, where you can witness the electrifying energy and hear your favorite songs performed by top artists and bands;
• Sports events. Immerse yourself in the excitement of sports events, whether it's the intense atmosphere of a basketball game, the adrenaline rush of a football match, or the jaw-dropping spectacle of WWE wrestling;
• Attend theater. Experience the magic of live theater performances and be transported to captivating worlds filled with stunning sets, talented actors, and unforgettable stories that will leave you in awe;
• Stand-up comedy and more. Prepare to be entertained and laugh your heart out at hilarious stand-up comedy shows, be amazed by mind-boggling circus acts, and experience the wonder of magic performances that will leave you spellbound;
• Art festivals and exhibitions. Dive into a world of creativity and artistry at festivals, cultural events, and art exhibitions, where you can explore a multitude of artistic expressions and immerse yourself in different cultures;
• Dance performances. Witness the grace and elegance of dance performances, the beauty and precision of ballets, and the powerful emotions conveyed through the soaring voices and enchanting music of opera shows.
• Lectures and seminars. Expand your knowledge and gain insights from thought-provoking lectures, talks, and seminars delivered by renowned speakers who will inspire and enlighten you with their expertise.
It's always better with a Ticketmaster gift card!
Immerse yourself in the pulsating energy of a music festival, witness the intense rivalry of a sporting showdown, or lose yourself in the laughter of a stand-up comedy performance. The possibilities are endless, and the memories created will last a lifetime with a Ticketmaster gift card! With millions of tickets available for a wide range of events, you're sure to find something that suits your interests. Use the Ticketmaster gift card to see your favorite band, catch a Broadway show, or cheer on your favorite sports team. Your possibilities are endless with a Ticketmaster 10 AUD gift card key. Create lasting memories with a Ticketmaster gift card!
How to redeem a Ticketmaster gift card?
Here is how to redeem your Ticketmaster 10 AUD gift card key:
• At checkout, click on Redeem Gift Card Now;
• Enter your Ticketmaster e-gift card code and PIN in the designated fields.
รายละเอียดอื่น ๆ
วันที่วางจำหน่าย

7 เมษายน 2561

สำนักพิมพ์

Ticketmaster

นักพัฒนา

Ticketmaster