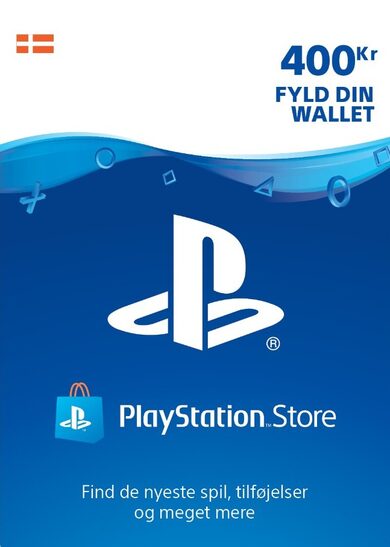 Playstation Network Card 400 DKK (DK) PSN Key DENMARK
Nu poate fi activat în Statele Unite ale Americii
Funcționează pe
Notă importantă:
No expiration date. Code is valid only for the DENMARK PSN store. Make sure that your account is registered to DENMARK.
1

alte oferta
Playstation Network Card 400 DKK (DK) key
This Playstation Network Gift Card 400 DKK key provides you with a code. Use this code on your PSN account and instantly increase your account's funds by 400 DKK. It's convenient, simple, and safe!
Using this Gift Card on your own PSN account doesn't interest you? Then maybe there's a friend you'd like to surprise? Because these Cards work as the perfect gift, ask any gamer around!
Want movies, games, TV shows, subscriptions, and more? This Playstation Network Gift Card 400 DKK key offers it all, single activation – a whole plethora of choices!
If you want to greatly increase the designated PSN account funds, this key right here seems like the right choice, doesn't it? Who wouldn't want a triple-digit number suddenly to just pop up!
Why this Gift Card? Well, it's a perfect investment. It doesn't have an expiration date, and if that doesn't scream long-term, what does?
Your Playstation Network Gift Card 400 DKK key is just a few clicks away, purchase it and enjoy the numerous benefits it offers starting today!
---
Data de lansare:
November 29, 2013
Dezvoltatori
Sony Online Entertainment
Editor
Sony Online Entertainment
---