TALES OF BERSERIA PlayStation 4
Vieno žaidėjo režimas

Kelių žaidėjų režimas

Visiškas valdymo pultelio palaikymas

Puikus garso takelis

RPG

Co-op

Išplėtotas siužetas

Atviras pasaulis

Fantazija

Padalintas ekranas

Vietinis Co-Op

Veiksmo RPG

Anime

JRPG

Seksualinis turinys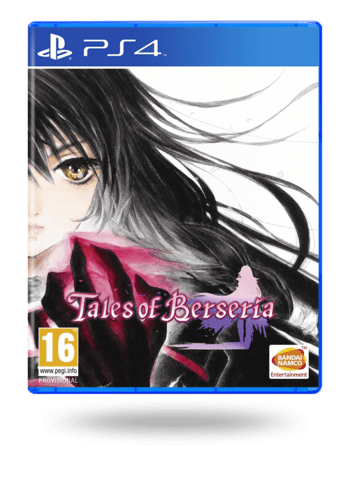 Blu-ray

Fizinė produkto versija (Blu-ray)
Pasiūlymai: 1
Jungtinės Amerikos Valstijos

yra šalis, į kurią pristatymas negalimas

Paskelbta prieš 6 mėnesius

Atnaujinta prieš 1 mėnesį

Žaidimo viršelis nėra angliškas, žaidimas anglų kalba. CD idealus
Prekės aprašymas
TALES OF BERSERIA PlayStation 4 CD
Developers from Bandai Namco Entertainment and Bandai Namco Entertainment present a game that revolves around the most gratifying and riveting experience of rpg games. Marking the 2016-08-18 as the day of its release, TALES OF BERSERIA CD available on PlayStation 4 redefines the classical definition of the rpg genre with seamlessly interwoven gameplay features! Buy TALES OF BERSERIA PlayStation 4 CD at a cheaper price to unlock the opportunity to experience something new, and perhaps learn a thing or two. Gaming is all about having a good time, and this physical game is out here to help with that, and in fact, leave you wanting more!
RPG genre
There are so many elements that will make you want to get involved with this RPG! A great setting, the ability to explore your surroundings, the opportunity to build your character, various challenges, and many other components will make it such an unforgettable experience. TALES OF BERSERIA PlayStation 4 CD is a fun way to see how well you can cope with multiple responsibilities at once. Try it out and test your ability to control, grow, and lead your character along the way. The progress you can make in this game is the main key that gets you addicted.
Features
TALES OF BERSERIA CD encompasses many neat features! Prepare to spend hours playing this title, especially since it includes these gameplay elements:
• Action RPG – This title emphasizes combat, stat improvement, finding perfect gear combinations, and destroying foes in fast-paced combat;
• Anime graphics – Environments and characters are designed to look similar to Japanese cartoons;
• Co-op – You can do various tasks with the help of their friends;
• Fantasy setting – You encounter mythical creatures, journey to enchanted lands, and meet interesting characters;
• Great soundtrack – Every beat of the music is perfectly synced up with everything you do in the game;
• Multiplayer – This feature allows you to play with others;
• Open world – You can freely explore every nook and cranny and discover all the hidden secrets;
• Sexual content – The game includes nudity and other mature content, not meant for children;
• Singleplayer – The game includes a story campaign meant for solo players;
• Story-rich – This game builds an excellent story that is mechanically strong and includes well-designed experiences.
Tau taip pat gali patikti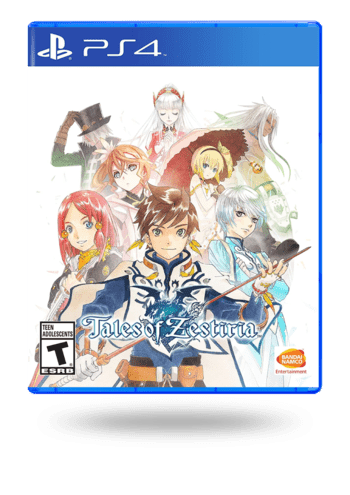 Tales of Zestiria PlayStation 4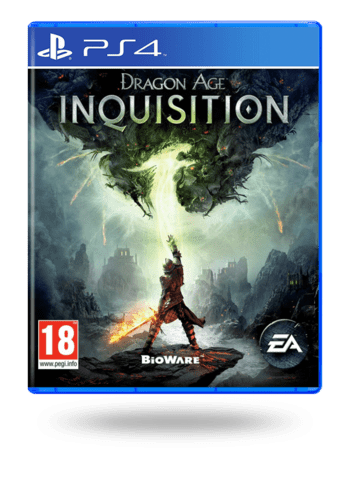 Dragon Age: Inquisition PlayStation 4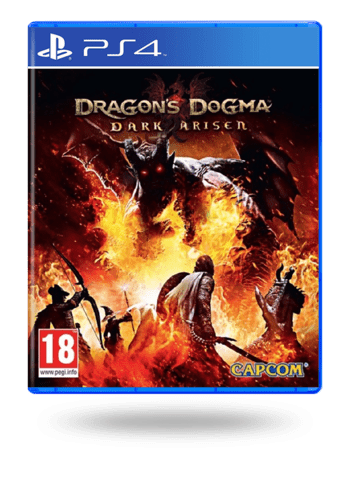 Dragon's Dogma: Dark Arisen PlayStation 4