FIFA 22 Ultimate Edition (PC) Steam Key GLOBAL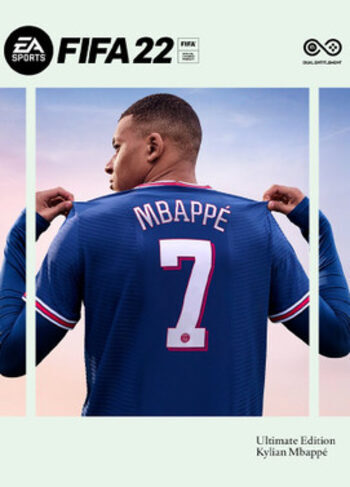 FIFA 22 Ultimate Edition (PC) Steam Key GLOBAL
Atsiprašome, išparduota :(
Nori šio žaidimo? Kai šis produktas vėl bus prekyboje, mes apie tai pranešime el. paštu.
Pranešimas
Visas pasaulis

Jungtinės Amerikos Valstijos

yra tinkamas regionas aktyvacijai

Aktyvavimo raktas

Tai skaitmeninė produkto versija (CD-KEY)

Momentinis pristatymas
Svarbus pastebėjimas:
Includes the original game and 4600 FIFA Points.
Recommended upgrades
Upgrade your gaming experience.
Improved performance and smoother gameplay
Higher graphics quality and resolution
Compatibility with the latest technologies
Patikrink visus pasiūlymus (2174)
Asus GeForce RTX 3090 24 GB 1400-1890 Mhz PCIe x16 GPU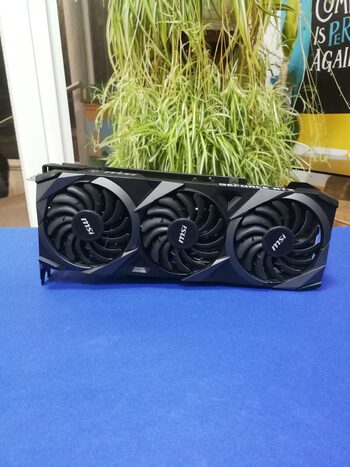 MSI GeForce RTX 3090 VENTUS 3X 24G OC 24 GB 1400 Mhz PCIe x16 GPU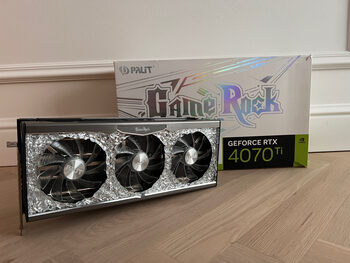 RTX 4070 Ti 12GB GDDR6 Game Rock OC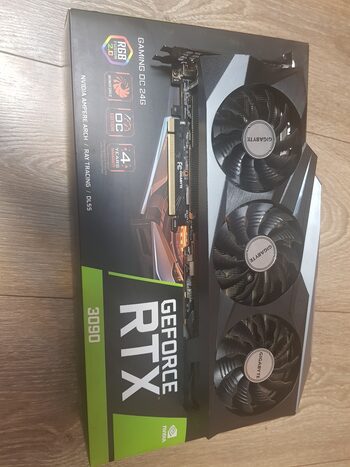 Gigabyte GeForce RTX 3090 24 GB 1400-1755 Mhz PCIe x16 GPU
Žaidėjai taip pat peržiūrėjo
Įvertinimai: 0
Tau taip pat gali patikti
FIFA 22 Ultimate Edition
Want to experience even more with this game? Check out FIFA 23 PC and buy it cheaper!
Ultimate Edition includes:
• The base game;
• 4600 FIFA Points;
Experience the next level of immersion with the new FIFA game! FIFA 22 release date marks the 2nd of October, and Electronic Arts promises lots of new content and innovations for enthusiasts of this long-running sports simulation series. Every mode has been tweaked to provide better performance, fundamental gameplay changes have been made to make everything more realistic, and an impressive roster of over 17,000 players and 700+ teams is ready to strive for victory in the field. Test your skills in one of the 30 of the world's biggest competitions, go toe to toe against other players online or build a successful career in the football world with the FIFA 22 Steam key!
FIFA 22 features
The FIFA 22 game is bound to captivate both the veterans of the franchise and newcomers alike. It shouldn't be a surprise, since the FIFA 22 key includes these gameplay mechanics:
• Career mode. From the underdogs to world champions, lose yourself in the overhauled Player Career mode where you will create your own club, train, participate in tournaments and strive for the ultimate success;
• Volta mode. Experience a whole new side to football when participating in street matches - express your flair and style around playgrounds all over the world;
• Ultimate Team. Now featuring even more customization options, test your skills and progress against other players in the redesigned Division Rivals and FUT Champions modes;
• Pro Clubs. You are in control of your team's growth - develop your Virtual Pro and participate in the new season of Pro Clubs easier thanks to streamlined social play;
• Cheap FIFA 22 price.
Experience next-gen simulation
With each new FIFA game, Electronic Arts proves their extra care for accuracy and detail - FIFA 22 key is no different. Besides including an expansive roster of football players, you also get to strive for first place in some of the world's biggest competitions, including the UEFA Champions League, CONMEBOL Libertadores, the brand new UEFA Europa Conference League, and more. There's also a surprise for those itching to start participating in FIFA Ultimate Team - FUT Heroes introduces some of football's fan-favourites. Feeling nostalgic yet? Grab a FIFA 22 Steam key and experience it all yourself!
New features
The FIFA 22 (PC) Steam key includes a couple of noteworthy innovations to make it all that much more realistic. Thanks to the goalkeeper overhaul, this last line of defence is more reliable when it comes to shot-stopping and smarter decision-making. In addition, goalie programming now replicates the different styles of real-life keepers throughout the whole match. Next comes true ball physics, which include speed, air drag, swerve, resistance, friction, and lots of other nuances that make ball handling more immersive. Besides these, explosive sprint gives you more control over acceleration when defending or dribbling, and new attacking tactics lets you assign different styles for different teammates.
Sistemos reikalavimai
Minimalūs sistemos reikalavimai
64 bitų palaikymas

Taip

Sistemos reikalavimai

Windows 10

Procesorius

Intel Core i3-6100 @ 3.7GHz / AMD Athlon X4 880K @4GHz

Atmintis

8 GB RAM

Grafika

NVIDIA GTX 660 2GB / AMD Radeon HD 7850 2GB

Talpa

50 GB
Kita informacija
Kalbos

Anglų

Arabų

Danų

Italų

Japonų

Korėjiečių

Lenkų

Norvegų

Olandų

Portugalų

Portuguese-Brazil

Prancūzų

Rusų

Simplified Chinese

Spanish - Mexico

Spanish - Spain

Traditional Chinese

Turkų

Vokiečių

Čekų

Švedų

Išleidimo data

2021 m. spalio 1 d.

Leidėjas

Electronic Arts Inc.

Kūrėjai

EA Canada

Tinkamas