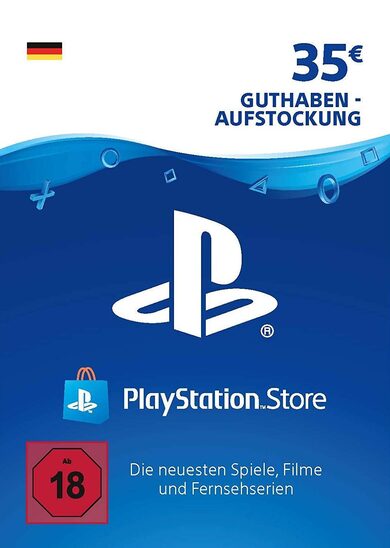 PlayStation Network Card 35 EUR (DE) PSN Key GERMANY
Eneba è una piattaforma che unisce venditori di giochi digitali affidabili e verificati Offerte marcate come ''Eneba Official significano che stai comprando un gioco direttamente da Eneba, non dai terzi venditori sulla piattaforma
La nostra piattaforma ti regala libertà di scegliere di comprare un gioco da chi vuoi tu. Il livello di servizio e assistenza è assolutamente uguale per Eneba Official e per altri venditori.
Editore Officiale
Eneba
|
Editore
Sony Computer Entertainment
Notifica importo:
No expiration date. Code is valid only for the GERMANY PSN store. Make sure that your account is registered to GERMANY.
4

altri offerte
PlayStation Network Card 35 EUR (DE) key
PlayStation Network is one of the widest entertainment platforms for gamers. Buy Playstation Network Card key and increase your account's funds by 35 EUR in an instant.
Is it not your intention to use it for yourself? That's even better! Purchasing a Gift Card for someone else works like a charm, not to mention the satisfaction you get by seeing those you care for smiling.
Activate the PlayStation Network Card key whenever you want and then immerse in the sea of options that PSN store provides you with. From games to movies, to subscriptions – all are now yours to experience.
The 35 EUR provided with this card key may not afford you the newest AAA title, however, it's quite enough to have plenty of fun on the PSN Store!
These Gift Cards come with no expiration date, and that once again establishes what a perfect gift this card makes for. It can be bought now and put aside right until the perfect opportunity arises.
Don't wait until every PlayStation Network Gift Card key gets sold out – they come and go, so try not to miss out on the ride!
---
Data rilascio:
29 novembre 2013
Sviluppatori
Sony Computer Entertainment
Editore
Sony Computer Entertainment
---