Nintendo Switch Black Friday deals
The arrival of Nintendo Switch Black Friday deals is a perfect way to expand your Switch game collection especially if you have happened to miss the Black Friday. It would be a true loss to own a Nintendo console and never try any of the games which feature Super Mario – the classic Nintendo mascot recognizable across all the gaming culture and beyond! Try amazing, top quality video games that are also kid-friendly and perfect to play together in co-op mode with the very youngest generation of gamers. Browse through the Nintendo Switch Black Friday deals this collection includes and take your pick! Throughout the sale, all of them are a total bargain so don't concern yourself about the price – Black Friday sale has you covered!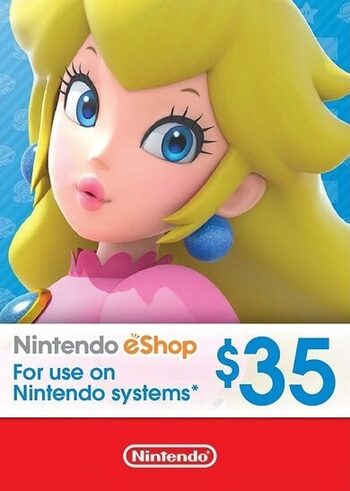 Nintendo eShop Card 35 USD Key UNITED STATES
Stati Uniti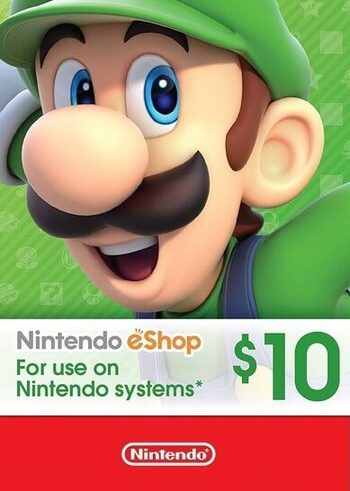 Nintendo eShop Card 10 USD Key UNITED STATES
Stati Uniti
Pick any of the titles featuring Super Mario and his friends! The selection includes New Super Mario Bros. U Deluxe, Mario Kart 8 Deluxe, Mario Tennis Aces and Super Mario Odyssey among others! Get Mario & Sonic at the Olympic Games Tokyo 2020 and participate in the Olympic Games early not only with Super Mario but also with Sonic the Hedgehog! Among the Nintendo Switch Black Friday deals you'll also find eShop gift cards. They're a perfect gift choice when you want to congratulate a Nintendo Switch owner on a particular occasion (like a birthday) and have no idea what to give them. Nothing will stop you from getting the gift card for yourself as you are more than welcome to! With its help, you can get even more great titles on the Nintendo eShop. Amazing things are possible for the owners of the Nintendo Switch platform, so keep your eye on Nintendo Switch Black Friday deals and uses this chance to get the most out of your portable gaming console!