Wolfenstein: The Old Blood PlayStation 4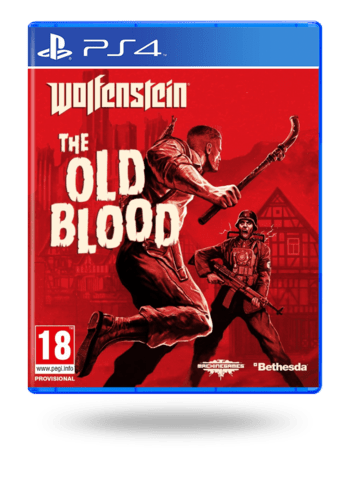 Blu-ray

Ceci est une édition physique du produit ( Blu-ray )
Expédition à partir de

France

. Ne peut pas être livré en

États-Unis d'Amérique

.

jeu complet en parfait etat de fonctionnement envoi rapide et protégé nombreux jeux en magasin, prenez le temps de regarder !!! n hésitez pas à demander un lot pour économiser sur les frais de port

Dernière mise à jour il y a 25 jours
Description du produit
Wolfenstein: The Old Blood | Used PS4 CD
Wolfenstein: The Old Blood Used PS4 Disk developed by MachineGames is an action-adventure first-person shooter. It is also a prequel to Wolfenstein: The New Order. The Old Blood is set in an alternate history, year 1946, where Germans are on the brink of winning the WWII. The game consists of two overarching acts "Rudi Jager and the Den of Wolves" and "The Dark Secrets of Helga von Schabbs", which are divided in eight chapters. The single-player story features war veteran William "B.J." Blazkowicz, who is tasked to discover the location of a hidden Nazi compound.
What to Expect?
You can definitely expect to shoot some Nazis. The Nazi soldiers, as you probably have guessed, are depicted as torture-loving fanatics. Amongst common soldiers, however, you will also come across either regular, or mechanical dogs, robotic super-soldiers, regular civilians and some more sinister Nazi creations.
Weapons
Throughout your assignment you'll find a bunch of modern German weapons to put into good use. Due to unlimited space in weapon inventory, every single weapon you find is yours for the taking, whether it's a bolt-action rifle, a grenade launching Kampfpistole or a metal pipe, which can either be used to smash some brain or open some weak environmental surfaces.
Perks
Perks system allows you to boost character stats like more health, more ammo, more armour and many other. You can obtain these perks by completing certain side-missions and tasks. Perks give you significant advantage over your foes and prove to be especially useful when facing stronger enemies.
Gameplay features
Wolfenstein: The Old Blood Used PS4 Disk also offers some interesting mechanics with stealth take-downs, wall climbing abilities, and dual-wielding always being at your service. The way your gameplay goes, depends solely on your ingenuity and preferred game-style.
Autres détails
Langue
Espagnol, Castillan
Russe
Italien
Français
Anglais
Polonais
Allemand
Date de sortie
Éditeurs
Développeurs
Bethesda Softworks
Machine Games
Fonctionne sur
Vous pouvez aussi aimer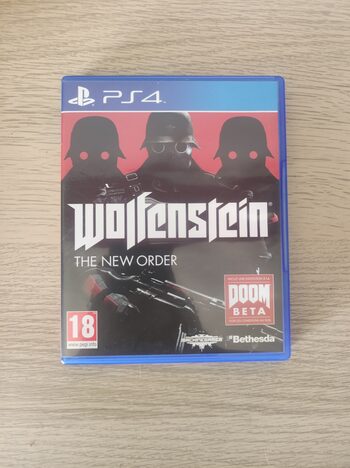 Wolfenstein: The New Order PlayStation 4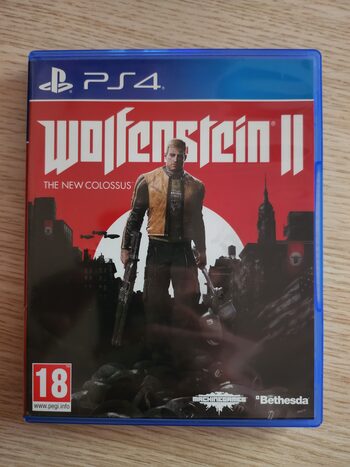 Wolfenstein 2: The New Colossus PlayStation 4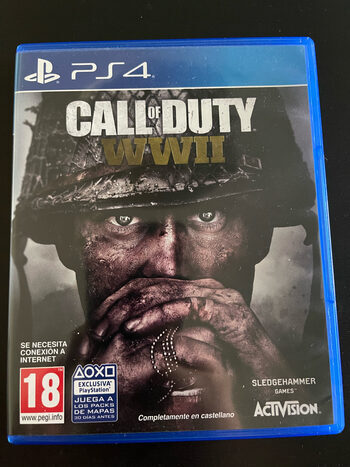 Call of Duty: WWII Pro Edition PlayStation 4