Soulcalibur VI Steam Key GLOBAL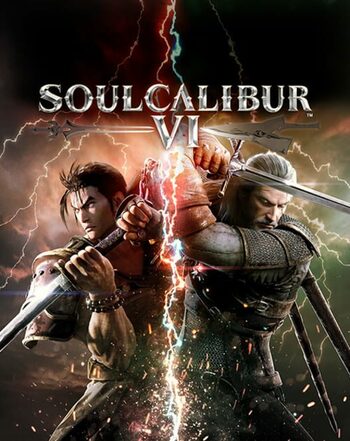 Soulcalibur VI Steam Key GLOBAL
Partagez avec quelqu'un qui aimerait cela !
Copié dans le presse-papier!
MondialPeut être activé dans

États-Unis d'Amérique

Vérifier les

Clé numérique

Il s'agit d'une édition numérique du produit (CD-KEY)

Livraison instantanée
Avis important:
Product is not available in specified countries: Brunei Darussalam, Cambodia, China, Hong Kong, Indonesia, Republic of Korea, Lao People's Democratic Republic, Malaysia, Philippines, Singapore, Taiwan, Thailand, Timor-Leste, Viet Nam, Macao, Japan and Pakistan.
Recommended upgrades
Upgrade your gaming experience.
Improved performance and smoother gameplay
Higher graphics quality and resolution
Compatibility with the latest technologies
Voir toutes les offres (1104)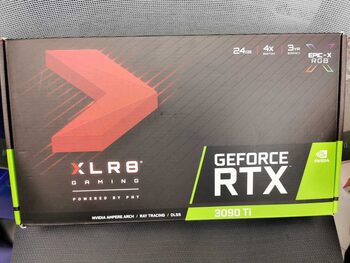 PNY GeForce RTX 3090 24 GB 1395-1695 Mhz PCIe x16 GPU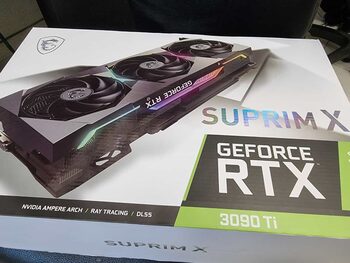 MSI GeForce RTX 3090 SUPRIM 24G 24 GB 1400-1815 Mhz PCIe x16 GPU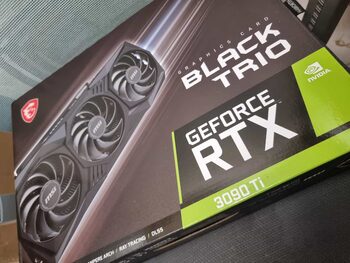 MSI GeForce RTX 3090 GAMING TRIO 24G 24 GB 1400 Mhz PCIe x16 GPU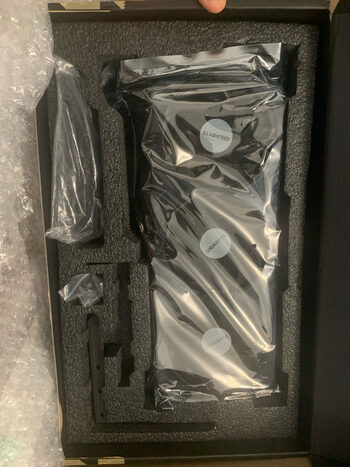 4090 Gigabyte Gaming OC 24Go
Les joueurs ont également consulté
Commentaires: 2
chechuman69

08/05/2021

Traduit automatiquement

Si vous aimez le Soul Calibur original, c'est plus ou moins la même chose, mais en plus grande quantité.

PL4CEBO

26/01/2023

Traduit automatiquement

Système de combat vraiment sympa. Pour tous ceux qui recherchent une alternative de Tekken devraient l'essayer. L'accent mis sur le mouvement 3D est beaucoup plus important,
Soulcalibur VI key
Soulcalibur VI key offers weapon-based fighting game developed by Bandai Namco Entertainment. It's the newest entry to Soulcalibur series with an all-new gameplay mechanics that add even more strategy and mind-bending twists to an on-going fight!
Single-Player
The search for the legendary Soul Swords is on. The fiercest warriors ever known gather to obtain the power within the blades. The 16th-century setting, and storyline complemented by top-notch visuals will leave you speechless! Soulcalibur VI Chronicle mode is sure to provide you with hours upon hours of intense action.
The Strategy and Realisation
Soulcalibur VI key brings the new Reversal Edge system, you can now instantly attack after a successful block! Time your defence wisely, and you'll be rewarded greatly. Keep in mind that same rules apply to your opponent as well.
Surprise your foe with additional attack sequences once in a temporary power-up state. Execute wild series of enhanced attacks! Even the hardest battles can still be won with the right timing, skill, and strategy in place!
Successful combos are immensely rewarded with increased damage output! Buy Soulcalibur VI key and discover the very best sequences of actions for your selected character and eliminate anyone questioning your talent.
Online!
Once confident enough, go online, and take on opponents across the world. As each individual is different, compete against a vast variety of players with their own unique fighting styles, techniques, weapons and character appearance!
Creation Mode!
And if all the above is not sufficient enough to please your taste, Soulcalibur VI key offers you an opportunity to create your own warrior with desired style, traits and looks! Or you can just customize the original character's appearance however you please! Cause horror or laughter to disbalance your opponent and win!
Configuration requise
Configuration système minimale
Configuration système

Windows 7, 8.1, 10 (64-bit)

Processeur

Intel Core i3-4160 @ 3.60GHz

Mémoire

6 GB

Graphique

NVIDIA GeForce GTX 1050

Stockage

20 GB
Configuration système recommandée
Configuration système

Windows 7, 8.1, 10 (64-bit)

Processeur

Intel Core i5-4690 3.5 GHz

Mémoire

8 GB

Graphique

GeForce GTX 1060

Stockage

20 GB
Autres détails
Langues

Allemand

Anglais

Coréen

Espagnol, Castillan

Français

Italien

Japonais

Portuguese - Brazil

Russe

Traditional Chinese

Date de sortie

19 octobre 2018

Éditeur

BANDAI NAMCO Entertainment

Développeurs

BANDAI NAMCO Studios

Fonctionne sur