Grey's Anatomy: The Video Game Nintendo DS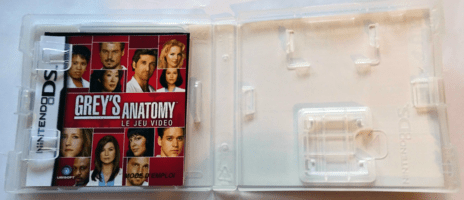 FranceNe peut pas être livré en

États-Unis d'Amérique
Offres sur le marché : 1
Publié il y a 1 mois

Dernière mise à jour il y a 15 jours

Boite de jeu Nintendo DS Grey's Anatomy Superbe état, avec documentation. Il s'agit uniquement de la boite SANS LE JEU.
Commentaires: 0
Description du produit
Grey's Anatomy: The Video Game Nintendo DS CD
Buckle up for a grand Simulator experience with one of the most critically acclaimed games in the gaming industry - Grey's Anatomy: The Video Game CD on Nintendo DS. Teams of developers from Longtail Studios and publishers of Ubisoft Entertainment released their final result on 2009-03-04 and launched a great Simulator game that exceeds expectations! Presenting a mixture of classical and ingenious gameplay features, the game is ready to challenge your skills in every way possible! Buy Grey's Anatomy: The Video Game Nintendo DS CD, save your funds with cheaper price, and enrich your days with an engrossing premise and gameplay!
Simulator genre
Not everyone wants to be a superhero and fight against high-rank villains. Simulator games are for those who enjoy slow-paced events copied from real life. Grey's Anatomy: The Video Game Nintendo DS CD doesn't have a complex narrative or strict objectives that'll define one's success. Instead, the player can do whatever they want and get that satisfaction from being in control. It can be challenging if they choose it to be - one can think of every little detail to explore; or, it can be super easy as one can just float around the surface and enjoy the experiences.
Features
Grey's Anatomy: The Video Game CD boasts many innovative features meant to improve gameplay! Let's take a look at some of them below:
• Slice of life - The story celebrates the nuances of life and explores everyday tasks.
• Exploration - This title emphasizes traversing undiscovered locations and unearthing hidden secrets.
• Story-rich - Besides immersive gameplay and stunning graphics, this title includes an engaging narrative.
• Choices matter - The world is shaped by the player's actions made throughout the game.
• Singleplayer - The game includes a story campaign meant for solo players.
Vous pouvez aussi aimer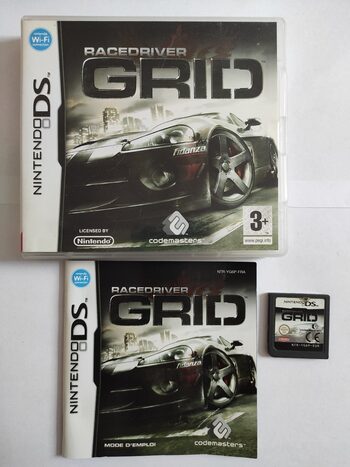 Race Driver: Grid Nintendo DS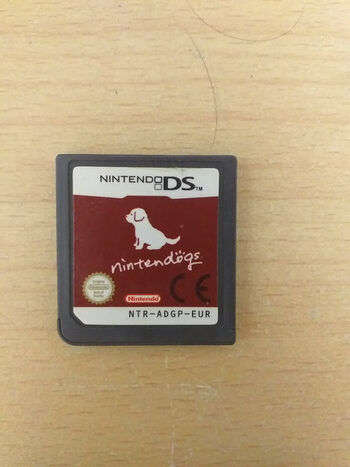 The Sims 3 (Les Sims 3) Nintendo DS