Grand Theft Auto III Xbox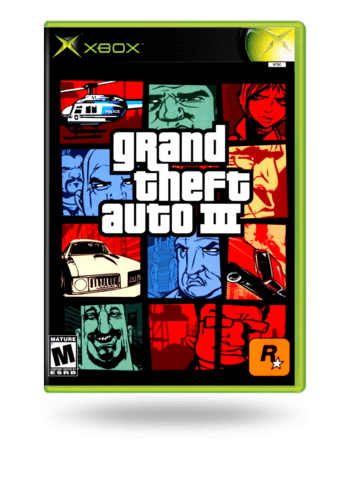 FranceNe peut pas être livré en

États-Unis d'Amérique
Offres sur le marché : 1
Publié il y a 1 mois

Dernière mise à jour il y a 1 mois

Pack avec les 2 jeux Vice city et Gta III Envoi rapide et soigné depuis la France, avec la notice. Compatible Xbox 360
Commentaires: 0
Description du produit
Grand Theft Auto III Xbox CD
Do you want to expand your horizons in the gaming world? This title is going to just that! Developed by the talented team of DMA Design and published by Rockstar Games, the Grand Theft Auto III CD offers entertainment of epic proportion for those that love some good challenge! Enjoy one of the best titles in the Action-adventure, released on 2001-10-22 and available on Xbox. The title boasts smooth gameplay mechanics and offers hours of gaming full of new experiences - buy Grand Theft Auto III Xbox CD at a cheaper price, because jovial leisure time is right here at your fingertips!
Action-adventure genre
Combine intensive combat with problem-solving and you'll get an action-adventure game. Grand Theft Auto III Xbox CD is one of these games and it's, therefore, a fun way to spend your time. Find yourself improving at both physical and intellectual abilities, such as reflexes, reaction times, logic and creativity. Make quick decisions, accurately identify your threats, take in clues along the way and solve various puzzles. It's fun, enthralling and dynamic all at the same time. If you're looking for something unique, this one is definitely for you!
Features
Grand Theft Auto III CD includes a lot of elements that will keep you glued to the screen for hours on end! Here's what you get to enjoy with this title:
• Singleplayer - Players can engage with the story of the solo campaign.
• Local multiplayer - This feature allows multiple people to participate in the same matches either via split-screen or the same network connection.
• Open world - You can freely explore every nook and cranny and discover all the hidden secrets.
• Great soundtrack - Every beat of the music is perfectly synced-up with everything you do in the game.
• Story-rich - The game heavily focuses on building a well-crafted narrative above everything else.
• Violent - Contains various depictions of torture, injuries, and gruesome deaths.
• Crime - Explores criminal activities, transgressions, corruption, and more.
• Third-person shooter - The game utilizes the over the shoulder angle which emphasises greater interaction with the environment and character customization.
• Moddable - This feature allows players to enhance their game by installing various mods.
• Mature - The game is suitable only for persons ages 17 and up.
• Driving - This title includes various vehicles that can be used to reach other locations faster.
• Silent protagonist - The controllable character remains silent throughout the entire game and communicates only via gestures.
Vous pouvez aussi aimer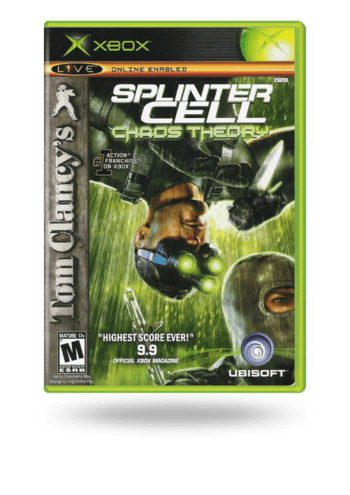 Tom Clancy's Splinter Cell Chaos Theory Xbox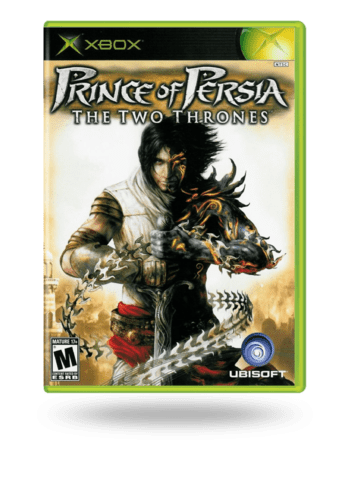 Prince of Persia: The Two Thrones Xbox