Partagez avec quelqu'un qui aimerait cela !
Copié dans le presse-papier!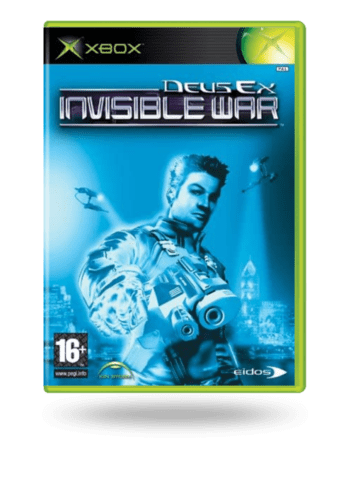 Ne peut pas être livré en

États-Unis d'Amérique

Publié il y a 4 mois

Dernière mise à jour il y a 14 jours

copain version britannique. Achevée. Le disque a une fissure dans le trou central (voir photo).
Description du produit
Deus Ex 2: Invisible War CD
Looking for a game that will grip you so much you won't want to turn it off for hours and hours? Well, you found the right one! Deus Ex 2: Invisible War CD on Xbox is exactly what you're looking for with its characters and gameplay worthy of every minute and every effort. 2003-12-01 marks the day the game came out, developed by the capable Ion Storm and published by globally acclaimed gaming studio - Square Enix. Buy Deus Ex 2: Invisible War Xbox CD, save your funds with a great price, and put your abilities on trial to see if you're good enough to call yourself a master of RPG video games!
RPG genre
With this RPG game, you can test out your natural leadership skills. See if you can handle the task of impersonating a character in this fictional setting. Deus Ex 2: Invisible War Xbox CD offers many opportunities to express yourself while doing this. You can make any choice you want as you go through the quest and overcome other small challenges. Make sure it's the right decision though! As you think of strategies, grow your character in the way you like. Let them improve and succeed. All is up to you here!
Features
You're bound for an immersive experience with Deus Ex 2: Invisible War CD! Here are some of the key features that will surely captivate you right from the start:
• Action RPG - This title emphasizes combat, stat improvement, finding perfect gear combination and destroying foes in fast-paced combat.
• Atmospheric setting - Players dive into the perfect blend of art style, music, and sound that evokes certain emotions.
• Story-rich - The game heavily focuses on building a well-crafted narrative above everything else.
• First-person view - You view the world through the eyes of your character.
• Sci-fi setting - The game explores the fears and opportunities of the future of mankind.
• Stealth - You have to enter and leave environments completely undetected by hiding, sneaking or knocking out enemies.
• Cyberpunk setting - You venture into the neon future where the underdogs of society fight against corrupt corporations.
• Dystopian setting - Players enter the wonderfully eerie and beautifully sinister world, full of corruption, madness, and more.
• Singleplayer - Players can engage with the story of the solo campaign.
Autres détails
Langue
Date de sortie
Éditeurs
Square Enix
Eidos Interactive
Développeurs
Fonctionne sur
Vous pouvez aussi aimer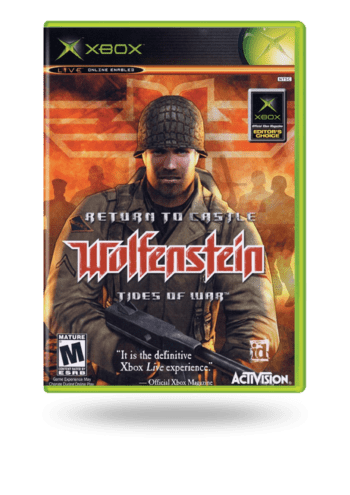 Return To The Castle Wolfenstein Tides of War Xbox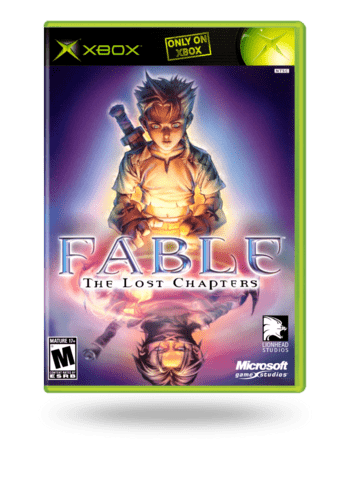 Fable: The Lost Chapters Xbox