Borderlands 3 Deluxe Edition PlayStation 4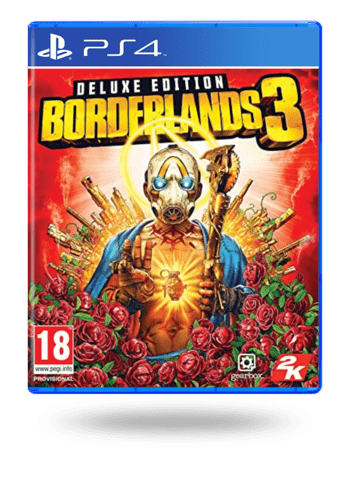 FranceNe peut pas être livré en

États-Unis d'Amérique
Offres sur le marché : 2
Publié il y a 19 jours

Dernière mise à jour il y a 10 jours

Déblisté mais état quasi neuf

Publié il y a 3 mois

Dernière mise à jour il y a 1 mois

Jeu en état neuf, il n'a jamais connu la console car je n'ai pas encore fini le 2. Edition Super Deluxe avec Steelbook et fourreau en carton en parfait état.
Commentaires: 0
Description du produit
Borderlands 3 Deluxe Edition PlayStation 4 CD
Borderlands 3 Deluxe Edition includes:
• Retro Cosmetic Pack;
• Neon Cosmetic Pack;
• Gearbox Cosmetic Pack;
• Toy Box Weapon Pack;
• Equippable XP & Loot Drop Boost Mods.
If you're seeking a Action game that offers a different perspective and entertaining to play, halt your search! Borderlands 3 Deluxe Edition CD available on PlayStation 4 is an instantly atmospheric game that pulls you into the virtual world right away. Developed by Gearbox Software with a generous hand and published by 2K Games, the game boasts high-quality and smooth gameplay with features that challenge you and reward you with an unforgettable gaming experience. Buy Borderlands 3 Deluxe Edition PlayStation 4 CD at a lucrative price and dive into another video game inspired by wild imagination and innovation that enriches Action genre and your personal experience!
Action genre
Since Borderlands 3 Deluxe Edition PlayStation 4 CD falls into the category of action games, it'll get your blood pumping right away. Every second of the game is presented with a multitude of possibilities and outcomes. There's nothing quite as visceral as knowing that the story can change immediately because of a specific decision made by you. The game gives a feeling of unseizable power. The insurmountable amount of control is what motivates you to do your best and master the game, and that's why this game is so enthralling.
Features
Enthusiasts of this type of games are in for a treat with Borderlands 3 Deluxe Edition CD! This title includes many key features and mechanics that enhance the overall experience:
• Action RPG - Players have to create protagonists, hone their skills, get better gear and defeat hordes of enemies and powerful bosses.
• FPS - This title emphasizes intense combat and includes hordes of enemies, a plethora of weapons, sizeable maps, and more.
• Atmospheric setting - The immersive world is accompanied by stunning visuals, charming soundtrack, and fluid gameplay mechanics.
• Great soundtrack - Every beat of the music is perfectly synced-up with everything you do in the game.
• Open world - Players can traverse stunning environments, meet colourful characters, and complete side content without limitations.
• Singleplayer - The game includes a story campaign meant for solo players.
• Online co-op - You can connect with friends over the internet for joint missions.
• Exploration - This title heavily focuses on travelling to uncharted locations and discovering secrets.
• Space setting - You traverse the galaxy and visit stars, encounter other life forms, and more.
• Cross-platform multiplayer - You can participate in matches along with others that play the game on other platforms.
• Loot - You pick up valuable items over the course of the game by killing opponents or finding hidden stashes.
• Co-op campaign - You can play and complete a joint campaign together with a friend.
Vous pouvez aussi aimer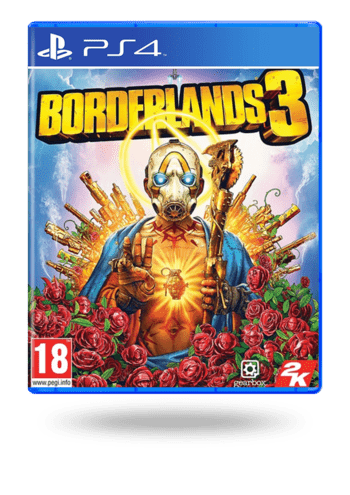 Borderlands 3 PlayStation 4