Royal Caribbean Cruises Gift Card 50 USD Key UNITED STATES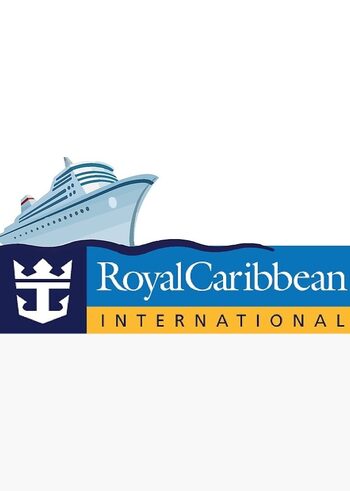 Royal Caribbean Cruises Gift Card 50 USD Key UNITED STATES
Der Preis ist nicht endgültig
Wichtiger Hinweis:
To learn more about gift card visit: https://www.royalcaribbeanincentives.com/royal-caribbean-gift-card-program/
Spieler haben sich auch angesehen
Dies könnte dir auch gefallen
Produktbeschreibung
Royal Caribbean Cruises Gift Card 50 USD Key
If you feel like everyday life is getting to you, it's time for a vacation! Find the perfect vacation for you with Royal Caribbean cruises and travel to exotic places like the Caribbean, Bermuda, Canada, and other breathtaking locations that you might only visit once in a lifetime. If you've ever dreamed of traveling to places like that, now is your chance with Royal Caribbean Cruises 50 USD gift card key at a cheaper price! Are you interested and ready for something unique, special, and fresh? If so, read our guide to Royal Caribbean Cruises gift cards and travel cheaper together with Eneba!
What can I use the Royal Caribbean Cruises gift card for?
Take a look at these features of Royal Caribbean Cruises that will make your life better:
• Luxurious travels. 22 cutting-edge ships, including Royal Caribbean, the Allure of the Seas the world's largest cruise ship, that visit more than 270 ports in 72 countries on six continents. Could you ask for more?
• Cruise planner. Including certified vacation planner and travel advisor. Secure reservations and purchase packages before you sail;
• Activities on board. Thrilling onboard activities, a wide range of culinary options, award-winning entertainment, and limitless customization options are waiting for you to be discovered. Royal Caribbean digital gift cards can be used to pay for cruise rates or add-ons like spa services, shore excursions, and even alcohol. Keep in mind, that Royal Caribbean does not allow customers to use it for gratuities or in the casino;
• Various destinations. Get ready to travel to the Caribbean, Asia, Europa, Singapore, Thailand, Mediterranean, Bahamas, Baltics, Hawaii, Japan Spain, and many more amazing locations;
• Cruises for occasions. Make your most important occasions as memorable as possible together with Royal Caribbean Cruises today. Enjoy your royal wedding, group travel, themed cruises, family vacations, holiday, weekend, and last-minute cruises;
• Cheap Royal Caribbean Cruises gift card price.
It's always better with Royal Caribbean Cruises!
Keep in mind that with Royal Caribbean Cruises 50 USD gift card key, you will get the best service since they always improve it. Get ready to enjoy the most amazing travels in your life together with your co-workers, family, friends, or partner, when buying Royal Caribbean Cruises gift card at a lower price today! The most breathtaking places on Earth are waiting to be discovered by you. You can be sure to get the best shopping experience possible, which is both simple, and quick. Enjoy cheap Royal Caribbean Cruises gift card prices, and always look at third-party resellers, such as Eneba, since we offer gift cards at the lowest price!
How to activate the Royal Caribbean Cruises gift card?
To redeem a gift card, follow these steps:
• Book your Royal Caribbean cruise vacation online at RoyalCaribbean.com. Keep in mind that the deposit is required at the time of booking. Certificates may not be redeemed online;
• After making your cruise reservation, email a copy of this Gift Certificate to SharedservicesGiftCertificateRedemption@rccl.com. You will receive a notification via email once the certificate(s) have been applied to your reservation.
Andere Details
Veröffentlichungsdatum:

1. Januar 2020

Herausgeber

Royal Caribbean Cruises

Entwickler

Royal Caribbean Cruises