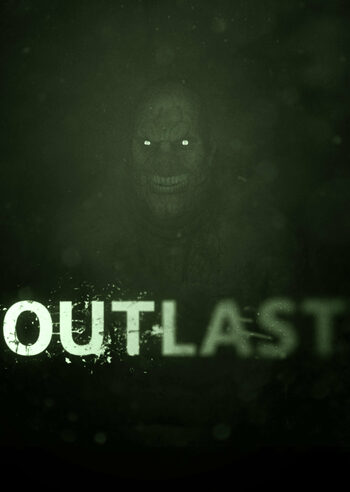 Sdílejte to s někým, kdo by to chtěl!
GlobálníLze aktivovat v

Spojené státy americké

Zkontrolujte

Digitální klíč

Toto je digitální vydání produktu (CD-KEY)

Okamžité doručení
Recenze: 0
Mohlo by se vám také líbit
Popis produktu
Outlast
Do you want to expand your horizons in the gaming world? This title is going to do just that! Developed by the talented team of Red Barrels and published by Red Barrels, Outlast key offers entertainment of epic proportions for those who love a good challenge. Enjoy one of the best titles in the horror genre, released on 2013-09-04 and available on Steam. The title boasts smooth gameplay mechanics and offers hours of gaming full of new experiences – buy Outlast Steam key at a cheaper price because jovial leisure time is right here at your fingertips!
Outlast is a survival horror game that puts you in the role of an investigative journalist Miles Upshur. He receives a tip that there's something fishy going on with the Mount Massive Asylum. Control Miles and go to investigate the dangers within the Asylum! it's entirely up to you to make sure he survives. This game will require you to be silent and stealthy most of the time, as Miles has no special combat background or any tough-guy experience to speak of. When the time comes to face danger, you will have three options: run, hide, or... die! The third one is the one you shouldn't choose often.
Horror genre
Miss having intense physical reactions from playing games? Lucky for you, this horror game will remind you of the tiniest parts of your body by shaking them up. The uncanny storyline filled with unseen circumstances will get your blood pumping, make your skin crawl, and will chill you to your bones. It'll test how calm you can be while experiencing all sorts of creepy surprises. Make sure you're brave enough to feel the incredible tension and pressure of Outlast Steam key!
Features
If you're into this genre, you can't miss out on Outlast key! Check out these innovative features that are bound to grab your attention right from the start:
• Adventure – You have to explore, interact with characters, solve puzzles, and uncover all the mysteries;
• Atmospheric setting – You dive into the perfect blend of art style, music, and sound that evokes certain emotions;
• First-person view – Players see their surroundings from the perspective of their character;
• Gore – The game includes gratuitous use of blood and graphic depictions of dismemberment;
• Indie – This title was created by an independent team of developers focused on creative innovations;
• Psychological – The game plays with your mind, makes you question the world around you, and features a fear-instilling atmosphere;
• Cheap Outlast key.
Systémové požadavky
Minimální systémové požadavky
Systémové požadavky

Windows XP / Vista / 7 / 8

Procesor

2.2 GHz Dual Core CPU

Paměť

2 GB RAM

Grafika

512 MB NVIDIA GeForce 9800GTX / ATI Radeon HD 3xxx

Úložný prostor

5 GB
Doporučené systémové požadavky
Systémové požadavky

Windows Vista / 7 / 8 - 64bit

Procesor

2.8 GHz Quad Core CPU

Paměť

3 GB RAM

Grafika

1GB NVIDIA GTX 460 / ATI Radeon HD 6850

Úložný prostor

5 GB
Další podrobnosti