PS Plus Black Friday
Haven't had the chance to expand your personal video game collection with PS Plus cards? Black Friday sale on Eneba store serves as the perfect opportunity to fill your gaming needs cheaper!
Visit
Eneba Black Friday Sale
for the best deals!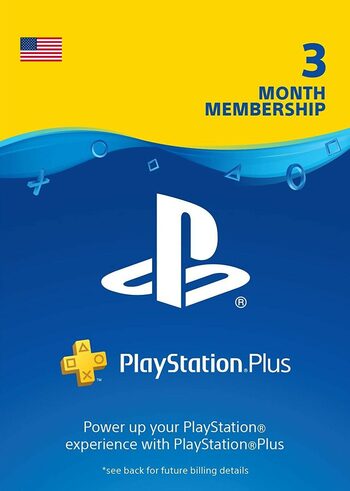 PlayStation Plus Card 90 Days (USA) PSN Key UNITED STATES
United States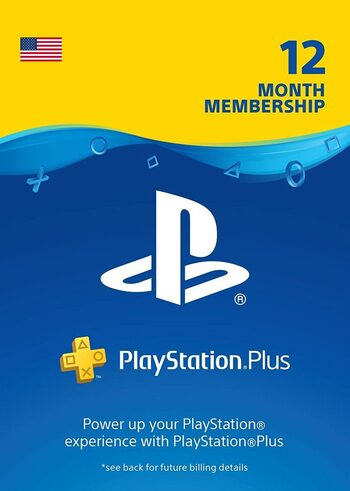 PlayStation Plus Card 365 Days (USA) PSN Key UNITED STATES
United States
Buckle up, gamers! It's that time of the year. The hottest and most desired games & prepaids are now on sale! This is the perfect time to get PS Plus cards you've been waiting for and sink your teeth in Black Friday Sale! Explore new genres and embark on marvelous adventures. Slay demons, travel to outer space, delve into the darkest dungeons, or become a sports superstar! You and your next favorite game are only a click apart. Get whatever you want and play without limits. Best PS Plus Black Friday deals await!
If you own a PlayStation console then you'll also need a PS Plus! Black Friday sales are a great chance to expand your possibilities on your PlayStation console cheaper! Without PS Plus your experience only a fraction of everything, your PlayStation console can provide, especially if you are a gamer. With the PS Plus card, you can receive free games every month, get exclusive discounts on the PlayStation Network digital storefront, gain access to exclusive products, play in the multiplayer mode and enjoy lots of more great services and features! Test your multiplayer gaming skills in an advanced matchmaking system as you join an international online community of fellow PlayStation fans which encompasses millions of gamers. All of this and much more will be available to you once your purchase the PS Plus! Black Friday makes this purchase a total bargain so don't miss your chance!
We haven't begun to even scratch the surface of all the possibilities that the PS Plus card opens up for the PlayStation gamers! For example, maybe you are waiting for a particular triple-A gaming title to be released? With PS Plus subscription card, you can gain early access and try your long-awaited game before it's release date! Not only that but you'll also get 10GB of cloud storage space so that you could save your gaming progress and gain access to these files on any PlayStation console when you log into your PSN account. Explore the possibilities of PlayStation with PS Plus! Black Friday – make the best out of it with this chance!
How do I activate PlayStation code?
Open a Sony Network Entertainment account on PSN (or use your existing Sony Entertainment Network account);
Select the PlayStation Store icon on the PS4 system home screen;
When on PlayStation Store, select Redeem Codes at the bottom of the menu;
Enter the key code you've received in your email;
Select Continue on the dialog box;
Select Confirm to accept the terms and services pop-up;
Select Continue to complete code activation!