Top Up MICO Live Coins Global
Share with someone who would like this!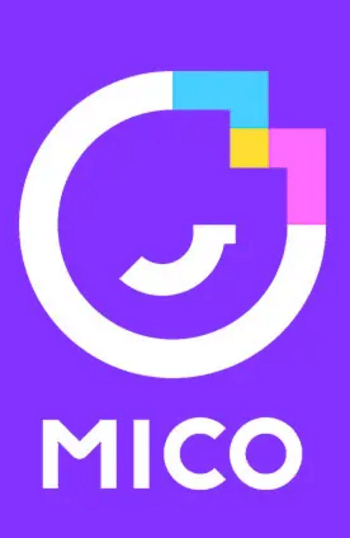 Top Up MICO Live Coins Global
GlobalCan be activated in

United States of America

Direct top-up

Direct delivery

to your account
Select denomination*
Authorized partner
Safe & secure payment
MICO Live Coins
Mico Live stands as a vibrant social platform that ushers in a new era of interactive live streaming, bringing together individuals from various corners of the globe. It's not just about sharing your life's moments in real time but also about connecting, having fun, and enjoying innovative entertainment content. With features that allow users to broadcast live videos, engage in video chats, and send virtual gifts, Mico Live has built a community where everyone can be a part of the excitement. Central to the Mico Live experience is the platform's unique currency system, Mico Coins, which plays a significant role in its interactive environment.
What are Mico Coins?
Mico Coins are the virtual currency used within the Mico Live platform. These digital coins are integral to the Mico ecosystem, enabling users to access premium features, send virtual gifts, and engage more deeply with content creators. Obtaining Mico Coins is straightforward, with users able to top up their balances via Mico recharge, a service provided directly within the app or through various third-party platforms. The process is designed with convenience in mind, ensuring users can seamlessly continue their Mico Live experience without disruption.
What can I get when I top up Mico Live?
When you top up Mico Live, you're essentially purchasing Mico Coins that can be used for various enriching experiences on the platform. Take a look at what you can do with Mico recharge:
• Virtual gifts. There are a wide variety of virtual gifts that you can purchase with Mico Live Coins, including flowers, chocolates, diamonds, and more. You can send these gifts to your favorite streamers during their live broadcasts to show your appreciation for their content;
• Exclusive content. Some streamers offer exclusive content to their viewers who send them virtual gifts. This could include things like behind-the-scenes footage, private chats, or even one-on-one live streams;
• Increased visibility. Streamers who receive a lot of virtual gifts from their viewers are more likely to be featured on the front page of Mico Live and in other promoted areas of the app. This can help them to reach a wider audience and grow their channel.
Where can I buy Mico recharge?
Elevate your Mico Live experience with the unparalleled benefits of Mico Coins. While the app itself provides avenues to augment your collection of coins, the most enticing deals, and effortless transactions are merely a click away. Immerse yourself in the unbeatable Mico top-up offers available right here, guaranteeing you're engaged, influential, and resonating with your audience. In Mico Live, it's not just about being present; it's about thriving and carving your niche. With your arsenal of Mico Coins, you don't just participate in live streams; you dominate them, standing as a beacon of charisma and connectivity. So, top up Mico Live and proclaim to the virtual world that a true star has emerged, ready to claim their place in the annals of social media legend!