Nexon Karma Koin 200 AUD Key AUSTRALIA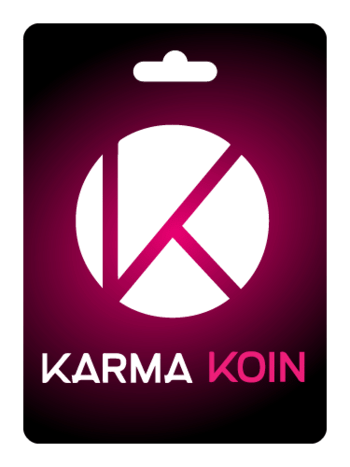 Nexon Karma Koin 200 AUD Key AUSTRALIA
Share with someone who would like this!
Cheapest offer
Looking for good deals?
Get them delivered to your inbox
Available at checkout:
АвстралияНевозможно активировать в

Соединенные Штаты Америки

Цифровой ключ

Это цифровая версия продукта (CD-KEY)

Мгновенная доставка
Важное уведомление:
This product has no pre-set expiration date.
Описание продукта
Nexon Karma Koin 200 AUD
Nexon switched their gift game cards for the new and innovative Karma Koins. Buy Nexon Karma Koin 50 USD and enjoy all this new set-up has to offer. Not only games but music and everything that accepts Karma Koins as payment – the selection is there, truly!
Expand your gameplay
Simply put, Karma Koins work as any gift card would. With your purchased card you receive a code that will let you receive goods, without going over the top of the price on the card. It's nothing complicated, but there are variations and tips. One of them is to look out for deals and sales, anything that might knock a few dollars off. So, buy Nexon Karma Koin 50 USD with us and get more value than you initially paid – the top-up amount will be the same, just your bank account won't suffer so much!
And these funds can be used for a variety of things, while in-game. From cosmetics to utilities to expansions – literally, anything in the store is yours for the taking, since Karma Koins convert their amount sum to an appropriate amount of premium currency. Nothing too complicated, no credit cards or online banking, just one card, and zero trouble.
Variety is great
Despite the name, the card can be used in games not necessarily published by Nexon. Buy Nexon Karma Koin 50 USD for a cheap price and enjoy an array of games, from browser to strategy titles, all are within your reach. Karma Koins also allow for certain unity between two cards, making the sun larger by connecting two pins. This means that if your planned purchase is a bit costly, Koins can still cover it with little trouble and no additional adjoining actions.
Should you want to experience the new age of transactions, get yourself Karma Koins. One card, many outcomes – be sure to try it!
To redeem a gift card, follow these steps:
• After buying the Karma Koin gift card, check your email where you'll find a PIN;
• During the checkout process enter your PIN;
• Your Karma Koins are ready!
Другие детали
Дата выпуска

1 сентября 2011 г.

Издатель

NEXON CORPORATION

Разработчики

NEXON Corporation