Rust (PC) Steam Key GLOBAL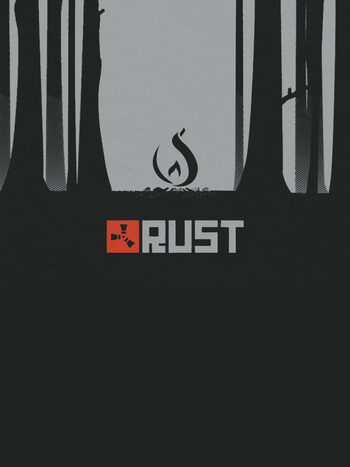 Rust (PC) Steam Key GLOBAL
3 persoane urmăresc acest produs
Împărtășiți cu cineva căruia i-ar plăcea acest lucru!
Cea mai ieftină ofertă
Cumpără drept cadou
Primește acest produs în forma unui cadou PDF.
Disponibil la finalizarea comenzii:
GlobalPoate fi activat în

Statele Unite Ale Americii

Cheie digitală

Aceasta este o ediție digitală a produsului (CD-KEY)

Livrare instantanee
Gamerii au văzut de asemenea,
Recenzii: 2
HerosLT

16.03.2021

Traducere automată

Unul dintre cele mai bune dezavantaje, singurul dezavantaj este că, dacă vrei să obții ceva în el, trebuie să dai mult timp, dar dacă ai timp prin ochi,

Halkaskvailas

14.11.2021

Traducere automată

Evaluare generală - 4/5. Gameplay - modul de joc este decent, în mare parte ruinat de comunitate, erori sau doar grafică uneori.
Descrierea produsului
Rust Steam key
If you want to test yourself through a real challenge – buy Rust key and engage in what might arguably be the toughest game on Steam! Published and developed by Facepunch Studios, Rust is a cruel online-only open-world survival game played from the first-person perspective. Nevertheless, Rust is also extremely rewarding for those who manage to demonstrate dedication and learn its intricacies. If you like games like Minecraft or DayZ, then Rust definitely deserves your attention!
From zero to hero
As you begin the game, you'll find yourself controlling a randomly generated in-game avatar based on your Steam number. Don't be shocked, as you'll begin your battle for survival completely nude! Buy Rust key to experience a high stakes game where you start everything from scratch and work your way up to become the top-dog on the server!
Survival is the main goal
Rust pretty much puts you in the shoes of a survivor who's akin to Bear Grylls from the legendary Ultimate Survival show from the Discovery channel. Just add hostile players and radiation zones to the mix. Through the game, your main means of survival is crafting. You'll start from using rocks, gathering materials as well as blueprints to make better tools and eventually built a shelter to protect yourself from environmental hazards. Just don't forget to restock your tool closet, as the base needs maintenance to prevent decay.
Hostile players
Buy Rust key to participate in one of the most competitive survival games out there! There can be up to 400 players on the server, each one of them being just as desperate about their survival as you are. Other survivors can kill you in your sleep while you are offline in order to steal your loot! Of course, if you are playing with friends or if your random encounters with strangers don't turn into verbal combat or otherwise, there's always a possibility for cooperation.
Assortment of weapons
Even though you'll use primitive tools and weapons at the beginning (like bow and arrows or axe), don't expect a game about the stone age, once you'll buy Rust key. Eventually, as you find better materials and better loot, you'll gain access to more traditional FPS guns like crossbows, handguns, shotguns and assault rifles. You'll also use gear like anti-radiation suits to access dangerous areas for high-value rewards. As a whole, Rust requires patience, but this is what gives its open-world survival experience the characteristic charm!
Cerințe de sistem
Cerințe Minime de Sistem
Cerințe de sistem

Windows 7 64bit

Procesor

2 GHz

Memorie

8 GB RAM

Depozitare

8 GB

Note suplimentare

Broadband Internet connection
Cerințe de sistem recomandate
Cerințe de sistem

Windows 10 64bit

Procesor

3 GHz

Memorie

16 GB RAM

Grafica

Nvidia GTX 980

Depozitare

10 GB HD
Alte detalii