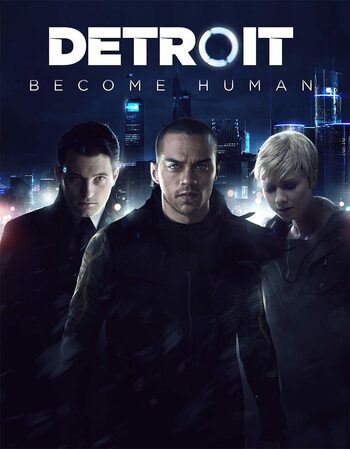 Detroit: Become Human Steam Key GLOBAL
Un singur jucător

A treia persoană
S-ar putea sa-ți placa, de asemenea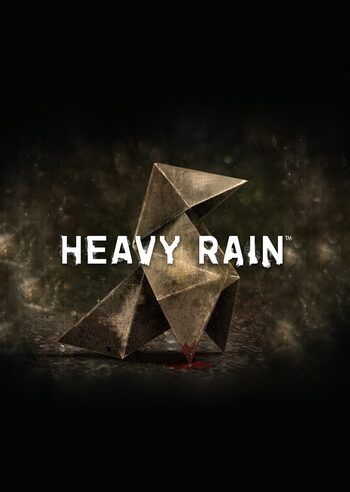 Heavy Rain Epic Games Key EUROPE
Europa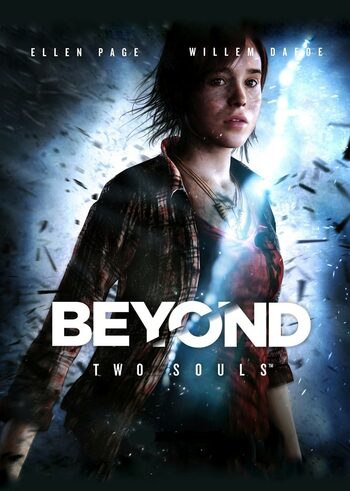 Beyond: Two Souls Epic Games Key EUROPE
Europa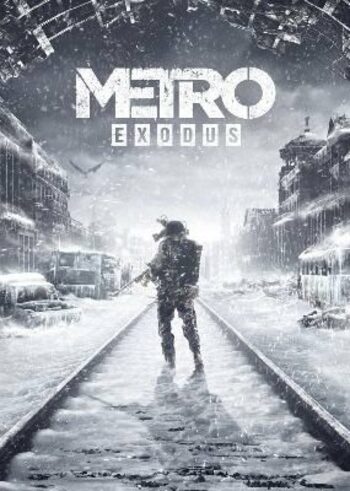 Metro Exodus Epic Games Key EUROPE
Europa
GlobalPoate fi activat în

Statele Unite Ale Americii

Cheie digitală

Aceasta este o ediție digitală a produsului (CD-KEY)

Livrare instantanee
S-ar putea sa-ți placa, de asemenea
Recenzii: 13
nbk

01.12.2020

Traducere automată

Operă de artă autentică. Mai mult decât un joc, pare o experiență captivantă cu o narațiune și o imagine care te cufundă într-o lume în care fiecare decizie contează.

TheAtaris

22.04.2021

Traducere automată

Nu mă apropiasem niciodată de gen (Aventura grafică) și trebuie să spun că regret că nu l-am mai jucat. Poveștile fiecărui protagonist sunt fantastice,

Haile

04.02.2021

Traducere automată

Am terminat prima rundă și pot spune că acesta este cel mai bun joc video pe care l-am jucat vreodată. Evaluat cu 10/10 pe toate fronturile. Capodoperă.

Shukakumura

13.02.2021

Traducere automată

Film ciberpunk redat cu o prezentare puternică și o poveste emoționantă. Atâta timp cât nu vă așteptați prea mult de la joc,

calvente

07.02.2021

Traducere automată

Joc bun în general. Singurul defect pe care îl văd este timpul mare de încărcare de fiecare dată când grafica trebuie să se compileze atunci când le rulezi ulterior,
Detroit: Become Human
Detroit: Become Human is a cinematic adventure game with interactive storytelling and a cyberpunk setting. This title was developed by Quantic Dream studios and was initially released for the PlayStation 4 platform with the game being published by Sony Interactive Entertainment. The PC port, however, is published by the developers themselves. Buy Detroit: Become Human key and lose yourself in a rich, cinematic video game experience offered to you by the creators of such famous PS4 titles like Heavy Rain and Beyond: Two Souls, among others.
Dystopia of future Detroit
The setting of Detroit: Become Human will be very familiar to the fans of the classic cyberpunk movie Blade Runner or anime series like Armitage III, as it explores similar themes about the possibility of human-like androids and ethical implications of such technology. The year is 2038 and the story takes place in the city of Detroit. Buy Detroit: Become Human key to visit a dystopian future where tension exists between sentient androids which are treated as modern slaves and their human creators. Be prepared to participate in a melodramatic story which explores the problems of racism and discrimination.
Three distinct campaigns
The game offers extremely high replay value with separate three campaigns, each of which presents three distinct characters and a branching story that is determined by the decisions made by the player. Each playthrough can be radically different and the game is designed to reward the player for realizing new outcomes of the separate campaign modes. Buy Detroit: Become Human key to play either as the prototype detective android named Connor, or servant androids Kara as well as Marcus.
Gameplay
As you progress through the story be prepared to participate in many dialog sequences. At moments the game feels more like an interactive movie as you talk with many characters through dialog options or participate in quick time events during various action scenes. The graphical visuals of the game are also very good looking, especially the sequences featuring the cyberpunk Detroit or character facial animations. However, once you buy Detroit: Become Human key, you'll also discover that various sequences of the game include an exploration of semi-open world Detroit areas and experience of action from the third perspective. So if you seek a high-quality, cinematic cyberpunk experience – Detroit: Become Human will exceed your expectations!
Cerințe de sistem
Cerințe Minime de Sistem
Cerințe de sistem

Windows 10 (64 bit)

Procesor

Intel Core i5-2300 @ 2.8 GHz or AMD Ryzen 3 1200 @ 3.1GHz or AMD FX-8350 @ 4.2GHz

Memorie

8 GB RAM

Grafica

Nvidia GeForce GTX 780 or AMD HD 7950 3GB VRAMimum ( Vulkan 1.1 required)

Depozitare

55 GB
Cerințe de sistem recomandate
Cerințe de sistem

Windows 10 (64 bit)

Procesor

Intel Core i5-6600 @ 3.3 GHz or AMD Ryzen 3 1300 X @ 3.4 GHz

Memorie

12 GB RAM

Grafica

Nvidia GeForce GTX 1060 or AMD Radeon RX 580 4GB VRAMimum ( Vulkan 1.1 required)

Depozitare

55 GB
Alte detalii
Limbi

Engleză

Franceză

Germană

Italiană

Japoneză

Poloneză

Portugheză

Portuguese - Brazil

Rusă

Spanish - Latin America

Spanish - Spain

Data lansării

18 iunie 2020

Editor

Quantic Dream

Dezvoltatori

Quantic Dream

Funcționează pe