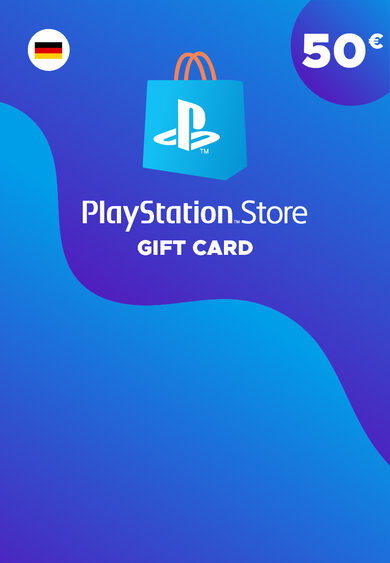 PlayStation Network Card 50 EUR (DE) PSN Key GERMANY
Eneba is a platform that accommodates reliable and verified suppliers of digital games. Offers marked as "Eneba Official" mean that you are buying that game directly from Eneba, not from the 3rd party supplier on the platform.
Our platform gives you freedom of choice from who you want to buy your game. The level of service and support is exactly the same for Eneba Official and other suppliers.
Publisher Official
Eneba
|
Publisher
Sony Computer Entertainment
Important Notice:
No expiration date. Code is valid only for the GERMANY PSN store. Make sure that your account is registered to GERMANY.
5

other offers

PlayStation Network Card 50 EUR (DE) key
If you have a PlayStation console in your disposal, you must also acquire the PlayStation Network Gift Card 50 EUR key. The combination of the two is flawless! Try it once and you'll see it for yourself.
Reap the benefits of this Gift Card, or surprise someone you hold dear. The benefits of their appreciation and gratitude will be present in an instant – choose whichever works better. Both options have their respected outcomes!
Do you know what's there on the PSN store? Because there's actually a whole bunch of stuff to want! Activate the PlayStation Network Gift Card 50 EUR key on your PSN account and start checking through!
The 50 EUR provided by this card key makes for a perfect purchase! Add it to the designated PSN account's funds and enjoy all that the PSN store can offer.
No expiry date on this Gift Card key means that it can be activated right now, or it can be kept for when the perfect moment comes, whenever it is, it's good to be prepared.
PlayStation Network Gift Card 50 EUR key is amongst the most popular purchases, add your name to the buyers' list today.
---
Release date:
November 29, 2013
Developers
Sony Computer Entertainment
Publisher
Sony Computer Entertainment
---