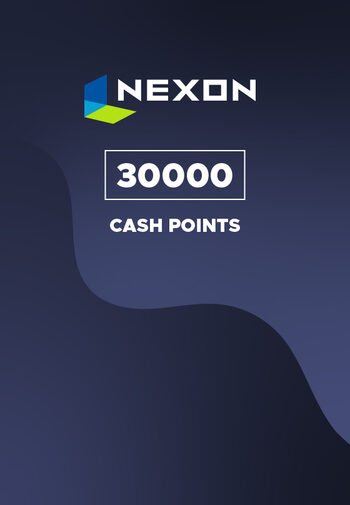 Nexon 30000
Plenty of selection and the feeling of great enjoyment is within reach once you buy Nexon 30000 Cash Points. There is just something deeply satisfying about not having to contain yourself or stick to safe play. Don't believe us? Try it out yourself!
Options are there
Simply put, Nexon is a massive publisher, one of the biggest in the market, and their game library offers a wonderful selection of titles. You can take up a casual game with its vibrant art style, or maybe beautifully crafter graphics are more to your taste? Whatever it may be, there's a huge chance Nexon has something for every taste (or at least close to it). And should you buy Nexon 30000 Cash Points, you can hit the ground running and the new start will not feel like a giant undertaking.
Fashionable alternatives
If you do not want to run around constantly looking like a peasant – or at least if you want to stand out from the masses – you can spend your premium currency and cover your boring armour with fancy new outfit. Usually, they come in many different colours and stylistic options, so you can build your character to be as scary or as cute as you want to! Cosmetics can also include pets; and once you buy Nexon 30000 Cash Points, you can also make sure your tiny little companions also often have utility functions (such as picking up dropped items). And let's not forget mounts. These fancy beasts – or contraptions, we are not judging – mainly act as time-saver by shortening your travel times. All in all, fashion can be viewed as both a customization system and a status system.
There for you
As cliché as it might be, the cash shop truly is the greatest helper for players of any level. Anything and everything that you might need can be found there. Utilities and supplies will make sure your gameplay is smooth and without a hitch, while boosts provide additional support to your character. Simply grab a thing that looks interesting and go beat up that boss!
Releasedatum:
29 april 2003
Ontwikkelaars
NEXON Corporation
Uitgever
NEXON CORPORATION
---