PS5 Game Keys Black Friday
Heeft u nog niet de kans gehad om uw persoonlijke game collectie te vergroten met PS5 game keys? Black Friday uitverkoop in de Eneba store dient als de perfecte kans om uw game behoeftes goedkoper te vervullen! Bezoek de Eneba Black Friday Uitverkoop voor de beste aanbiedingen!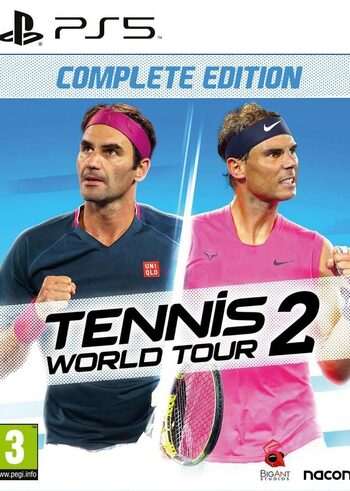 Tennis World Tour 2 - Complete Edition (PS5) PSN Key UNITED STATES
Verenigde Staten
The Persistence: Enhanced (PS5) PSN Key UNITED STATES
Verenigde Staten
Ben er klaar voor gamers! Het is die tijd van het jaar weer. De gaafste en meest gewilde games & prepaids zijn weer in de uitverkoop! Het is de perfecte tijd om de PS5 game keys te pakken en uw tanden in de Black Friday Uitverkoop te zetten! Ontdek nieuwe genres en ga op prachtige avonturen, versla demonen, reis de ruimte in en duik de donkerste kerkers in of wordt een sport superster! U en uw volgende favoriete game zijn maar een klik van u verwijderd. Wat u ook wilt en wilt spelen, zonder limieten. De beste PS5 game keys Black Friday aanbiedingen wachten op u!