PS Plus Black Friday
If you own a PlayStation console then you'll also need a PS Plus! Black Friday sales are a great chance to expand your possibilities on your PlayStation console cheaper! Without PS Plus your experience only a fraction of everything, your PlayStation console can provide, especially if you are a gamer. With the PS Plus card, you can receive free games every month, get exclusive discounts on the PlayStation Network digital storefront, gain access to exclusive products, play in the multiplayer mode and enjoy lots of more great services and features! Test your multiplayer gaming skills in an advanced matchmaking system as you join an international online community of fellow PlayStation fans which encompasses millions of gamers. All of this and much more will be available to you once your purchase the PS Plus! Black Friday makes this purchase a total bargain so don't miss your chance!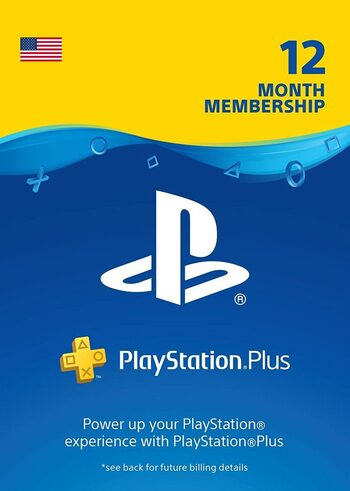 PlayStation Plus Card 365 Days (USA) PSN Key UNITED STATES
Stati Uniti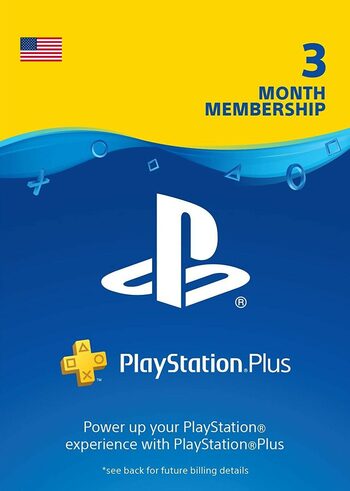 Abbonamento PlayStation Plus 90 giorni (USA) PSN Key STATI UNITI
Stati Uniti
We haven't begun to even scratch the surface of all the possibilities that the PS Plus card opens up for the PlayStation gamers! For example, maybe you are waiting for a particular triple-A gaming title to be released? With PS Plus subscription card, you can gain early access and try your long-awaited game before it's release date! Not only that but you'll also get 10GB of cloud storage space so that you could save your gaming progress and gain access to these files on any PlayStation console when you log into your PSN account. Explore the possibilities of PlayStation with PS Plus! Black Friday – make the best out of it with this chance!