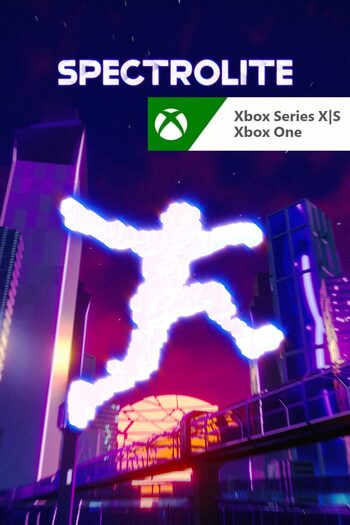 Spectrolite - Speed Life XBOX LIVE Key TURKEY
Penawaran termurah
Mencari penawaran yang bagus?
Dapatkan mereka di kotak masuk kamu
Tersedia saat checkout:
TurkiTidak dapat diaktifkan di

Amerika Serikat

Kunci digital

Ini adalah produk edisi digital (CD-KEY)

Pengiriman instan
Ulasan: 0
Deskripsi produk
Spectrolite - Speed Life
Tired of spinning to and from among old games in your collection of owned titles? Time to freshen up! Spectrolite - Speed Life key on Xbox Live is one of the most prominent action games, developed and brought to you on 2023-07-28 by an established gaming studio – Dolores Entertainment. Whether you are new to the genre or a veteran that knows most of action titles, this game offers an invigorating experience for both types of gamers alike. Buy Spectrolite - Speed Life Xbox Live key and embark on adventures, try out the set of stunning gameplay features that add uniqueness to the title and distinguishes it from most other games!
Action genre
Since Spectrolite - Speed Life Xbox Live key is an action game, players will become a part of a highly unique and personal experience. They can expect to be in total control of the character. From identifying the target to choosing the right means of delivery, it'll all be in the player's hands. Don't forget – with great power comes great responsibility. Being in control means being able to take risks, make fast decisions, and create strategies for your character to succeed in combat and stay alive.
Features
Many immersive features and mechanics make up Spectrolite - Speed Life key! Don't be surprised when you catch yourself playing this title for hours:
• 3D graphics – The world consists of three-dimensional models that can be rotated and viewed from all angles;
• Atmospheric setting – The game combines an amazing score with breathtaking visuals for an immersive experience;
• Difficult – You have to earn victories by overcoming intentionally hard obstacles and gameplay mechanics;
• Fast-paced – The title tests player reaction speed via energetic, over the top action, and quick combat;
• First-person view – The world is displayed from the viewpoint of the player's character;
• Indie – This title was created by an independent team of developers focused on creative innovations;
• Parkour – You can explore the world by scaling, clambering over, and aggressively ascending architecture;
• Platformer – You dash, glide, and jump around to traverse various environments;
• Singleplayer – The game includes a story campaign meant for solo players;
• Stylized graphics – The world is presented via simplified models with exaggerated characteristics;
• Cheap Spectrolite - Speed Life key price.
Detail lainnya
Bahasa

Tanggal rilis

28 Juli 2023

Penerbit

Dolores Entertainment

Pengembang

Dolores Entertainment