Roblox Black Friday deals
Haven't had the chance to expand your personal video game collection with Roblox? Black Friday sale on Eneba store serves as the perfect opportunity to fill your gaming needs cheaper! Visit Eneba Black Friday Sale for the best deals!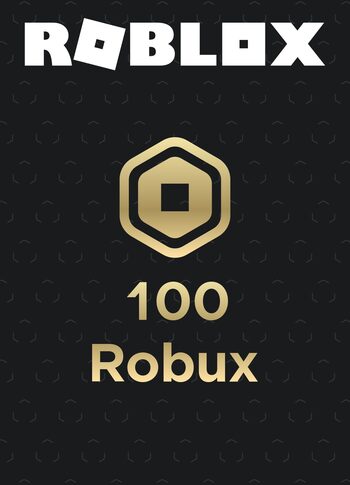 Roblox - 100 Robux Key GLOBAL
Global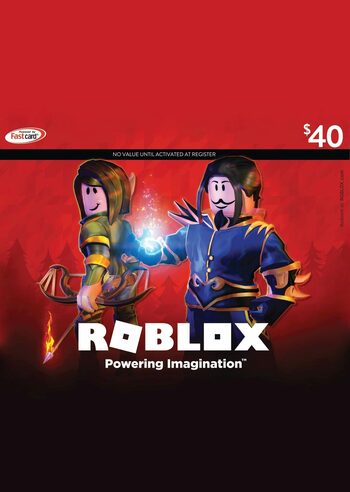 Roblox Card 40 USD Robux Key UNITED STATES
United States
Buckle up, gamers! It's that time of the year. The hottest and most desired games & prepaids are now on sale! This is the perfect time to get Roblox you've been waiting for and sink your teeth in Black Friday Sale! Explore new genres and embark on marvelous adventures. Slay demons, travel to outer space, delve into the darkest dungeons, or become a sports superstar! You and your next favorite game are only a click apart. Get whatever you want and play without limits. Best Roblox Black Friday deals await!
Roblox is far more than a game – it's a fully realized game creation platform! Players of Roblox are given all the necessary tools and means needed for their imagination go wild! You are looking at hundreds of hours of entertainment which can be had exploring this user-generated multiverse of virtual adventures! While the title is completely free-to-play, Roblox Black Friday deals can enhance the experience further – and for an exceptionally good price we might add! With the virtual currency known as Robux, players can purchase various in-game items (such as cosmetics) and make this already rich experience much more immersive! If you are looking for a great alternative to games like Minecraft or Terraria – this is it! Load your wallet with Robux and set your creativity loose!
Developed and published by Roblox Corporation, the tile was first released in 2006 and has been growing gradually ever since. By the second half of 2020, Roblox has gained over 56 million active players worldwide and featured over 29 million user-made games. The number of user creations increases exponentially, and with Roblox Black Friday deals you can add to the fun! Robux Black Friday sale provides a chance like no other to join the community and explore the possibilities offered by Roblox with no strings attached! Did you know that games in Roblox are created using a programming language called Lua? This is one among many tools you will learn to use as you delve deeper into this interesting virtual world. It's an educational experience and it's no wonder why the platform is so popular among children. Roblox Black Friday deals ensure you'll gain the most out of it! Don't miss out on the offers and have your part in this creative adventure!
How do I redeem a Roblox code?
Log in to your Roblox account via a web browser;
Head to the Gift Card Redemption Page;
Enter the purchased Roblox key;
Press the Redeem button to finish the process;
Robux have been successfully added to your account!