PS5 Game Keys Black Friday
Haven't had the chance to expand your personal video game collection with PS5 game keys? Black Friday sale on Eneba store serves as the perfect opportunity to fill your gaming needs cheaper! Visit Eneba Black Friday Sale for the best deals!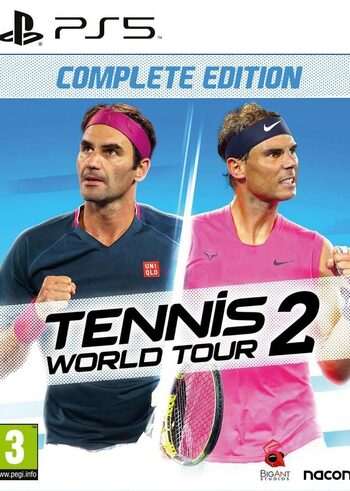 Tennis World Tour 2 - Complete Edition (PS5) PSN Key UNITED STATES
United States
The Persistence: Enhanced (PS5) PSN Key UNITED STATES
United States
Buckle up, gamers! It's that time of the year. The hottest and most desired games & prepaids are now on sale! This is the perfect time to get PS5 game keys you've been waiting for and sink your teeth in Black Friday Sale!. Explore new genres and embark on marvelous adventures. Slay demons, travel to outer space, delve into the darkest dungeons, or become a sports superstar! You and your next favorite game are only a click apart. Get whatever you want and play without limits. Best PS5 game keys Black Friday deals await!