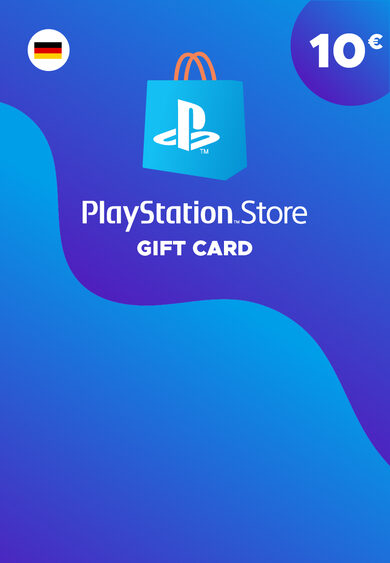 PlayStation Network Card 10 EUR (DE) PSN Key GERMANY
Eneba is a platform that accommodates reliable and verified suppliers of digital games. Offers marked as "Eneba Official" mean that you are buying that game directly from Eneba, not from the 3rd party supplier on the platform.
Our platform gives you freedom of choice from who you want to buy your game. The level of service and support is exactly the same for Eneba Official and other suppliers.
Publisher Official
Eneba
|
Publisher
Sony Computer Entertainment
Important Notice:
No expiration date. Code is valid only for the GERMANY PSN store. Make sure that your account is registered to GERMANY.
3

other offers
Digital Games Distribution SL
PlayStation Network Card 10 EUR (DE) key
If you're one of the PlayStation console owners, the benefits of using the PlayStation Network is no news to you. Buy PlayStation Network Gift Card 10 EUR key and increase your account's value by 10 EUR. it's safe, simple, and convenient!
This Gift Card, while definitely a worthy addition to increasing your own PSN account's value, can also be used as a targeted gift! If you have a gamer friend, buy it, and toss the code straight at him/her – you'll receive guaranteed gratitude!
Once the PlayStation Network Gift Card 10 EUR key gets activated, traverse the PSN Store and check their offers. You're certain to find awesome games, movies, TV shows, add-ons, and a bunch more!
The (DE) PSN Cards vary in value from 10 EUR to 50 EUR, depending on your needs, choose the one that fits you the most, and enjoy new possibilities!
What feature should the perfect Gift Card have without question? No expiry date should definitely be on the list, and that's exactly what this card is all about!
Pick this PlayStation Network Gift Card 10 EUR key today no matter if you're planning to use it yourself or gift it to someone else – you already get more than your money's worth.
---
Release date:
November 29, 2013
Developers
Sony Computer Entertainment
Publisher
Sony Computer Entertainment
---