Top Up Bigo Live Diamond Global
Share with someone who would like this!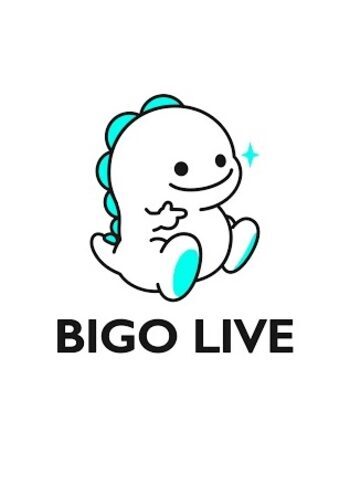 Top Up Bigo Live Diamond Global
Select denomination*
Authorized partner
Safe & secure payment
Bigo Live Diamond
Step into the limelight with Bigo Live! Express yourself and let your talents shine for the world to see. With a cutting-edge live-streaming platform, you can become an instant star, showcasing your unique skills and captivating personality. Whether you're a musician, dancer, comedian, or simply have a captivating story to share, Bigo Live provides the perfect stage to unleash your creativity and connect with a global audience. But Bigo Live isn't just about watching, it opens the doors to a vast universe of entertainment. Explore an extensive range of live streams from talented individuals worldwide. Immerse yourself in the captivating performances of musicians, dancers, and artists from different cultures and backgrounds. With Bigo Live, you can travel the world from the comfort of your own device, discovering new talent and expanding your horizons. And if you want to support your favorite creators, Bigo Diamonds is the perfect way to show your appreciation!
What is Bigo Live?
Bigo Live is a popular live-streaming platform that allows you to broadcast your talents, connect with a global audience, and engage with like-minded individuals. It provides a stage for individuals to showcase their skills in real time. You can interact with your audience through comments, receive virtual gifts as a form of appreciation, and even monetize your content. However, Bigo Live isn't limited to entertainment alone. Discover live streams from influencers, experts, and thought leaders across various industries. Learn from their experiences, gain valuable insights, and stay up-to-date with the latest trends. From fashion and beauty to fitness and technology, Bigo Live offers a wealth of knowledge and inspiration to enrich your life. And what better way to thank the creators who provide hours of entertainment, inspiration, and knowledge than a Bigo Live Diamond?
What are Bigo Diamonds?
Diamonds are the currency of Bigo Live! They're not your ordinary gems – they're virtual treasures that viewers can purchase and send as gifts to their favorite broadcasters during live streams. With these Diamonds, you can show your appreciation, boost a broadcaster's popularity, and make their day. When you buy Bigo Diamonds, you have a dazzling array of virtual gifts to choose from. Send a shower of hearts, a bouquet of flowers, or even a luxury sports car – all with just a few taps. Each gift corresponds to a specific number of diamonds, so you can make a memorable impact on your favorite broadcasters. Take advantage of Bigo recharge cheap prices at Eneba, show your favorite broadcasters some love, and help their channels shine brighter!
What is the use of Diamonds in Bigo?
In Bigo Live, diamonds are a virtual currency used within the platform. They serve multiple purposes and enhance the overall experience for both broadcasters and viewers. Here's how you can use Bigo recharge online:
• Virtual Gifting. You can purchase Bigo recharge and send them as virtual gifts to broadcasters during live streams. These gifts act as a way to show appreciation and support for the broadcasters' content. Diamonds can be converted into various virtual gifts, such as roses, teddy bears, sports cars, or even higher-value gifts like yachts or mansions, depending on the number of diamonds sent;
• Monetization. Diamonds play a crucial role in the monetization process for broadcasters. When viewers send diamonds as gifts, broadcasters can convert those diamonds into real-world currency. This allows talented broadcasters to earn income and monetize their content through the virtual gifts they receive;
• Exchange and Withdrawal. Broadcasters can convert their received Bigo Live Diamonds into beans, which are another virtual currency in Bigo Live. Beans can be exchanged for actual money or withdrawn by broadcasters, providing them with a means to convert their virtual earnings into real-world value;
• Leaderboard Rankings. Bigo Live Diamonds contribute to the popularity and recognition of broadcasters. The number of diamonds received by a broadcaster is often displayed on their profile, and those with high diamond counts may appear on the leaderboard. This feature enables broadcasters to gain more visibility, attract a larger audience, and increase their earnings. If you have a broadcaster that you think deserves more recognition, Bigo Diamonds recharge is a perfect way to help them reach a bigger audience!
• Cheap Bigo recharge price!
How do I top-up my Bigo Live diamonds?
Looking for a Bigo top-up? You're at the right place! We've got you covered with the best deals and a hassle-free process on Bigo Live gift cards. With just a few clicks, you'll be ready to show support for your favorite broadcasters. Not only do we offer outstanding deals, but our seamless transaction process ensures that you can quickly and securely add more diamonds to your Bigo account. Simply select the amount you want to purchase, and with an easy checkout process, your Bigo account will be overflowing with Diamonds! It's the perfect way to enhance your experience on the platform and show your favorite broadcasters the love they deserve!