TripGift Gift Card 500 CZK Key CZECH REPUBLIC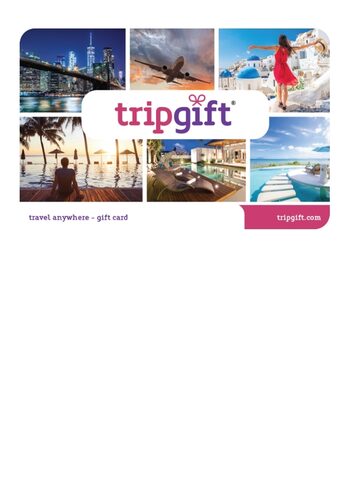 TripGift Gift Card 500 CZK Key CZECH REPUBLIC
Share with someone who would like this!
Простите, уже продано :(
Хотите эту игру? Мы можем уведомить вас по электронной почте, когда этот продукт снова станет доступен.
Уведомление
Важное уведомление:
Expires 1 year from issue date. Code is valid only in Czech Republic.
Описание продукта
TripGift Gift Card 500 CZK CZECH REPUBLIC
TripGift® offers everything needed to book local or international travel online with over 1.5 million travel experiences and digital media, with a unique choice of: 450 Airlines | 750,000 Hotels, Villas & Apartments | 20,000 Package Tours | 500 Car Rental Brand Providers | + Digital Media content (200+ eLanguage & Learning courses) all with one Gift card which you can use to book or purchase instantly online and using your mobile device. Book on tripgift.com with travel brands such as Delta Airlines, American Airlines, United Airlines, British Airways, Air Canada, Qantas, Emirates, Cathay Pacific, Marriott, Hyatt, IHG, Hilton, Enterprise, Hertz, Sixt, Budget and Thousands of trusted travel brands.
Redemption Instructions:
Redeem (use) Online Only at: http://tripgift.com
• Register an Account at http://tripgift.com then click on Book Trip | Redeem;
• Search, book or purchase based on your product needs;
• Once you have selected the options that best suit your needs, enter the details of the persons involved in the booking or product transaction;
• Proceed to the check-out page and copy and paste your eGift card code into the Redeem EGift Card Code box and click Submit. Proceed to Agree to the T&Cs and click Order Now to complete your booking & transaction, you will shortly receive a confirmation via email;
• A maximum of 2 eGift card codes are permitted per transaction, if your basket value exceeds the value of the eGift cards you may pay the difference by using Visa, MasterCard or American Express;
• TripGift cards have a 12 months expiration from issuance, except for residents in North America where gift cards do not expire. Ireland expiration is 60 months and Australia & Germany is 36 months, subject to local State & Country laws and any required residual refund value for each State & Country. For full terms and conditions on currency and country of residence redemption requirements please visit http://tripgift.com/info/terms-and-conditions.aspx;
• All website content, customer service, tickets and eVouchers will be in the English language. Gift cards & eVouchers cannot be exchanged or refunded;
• For quick answers and any questions regarding gift cards and best use, please visit https://faqs.tripgift.com/.
Другие детали
Дата выпуска

17 июня 2019 г.

Издатель

TripGift

Разработчики

TripGift