Target Gift Card 200 USD Target Key UNITED STATES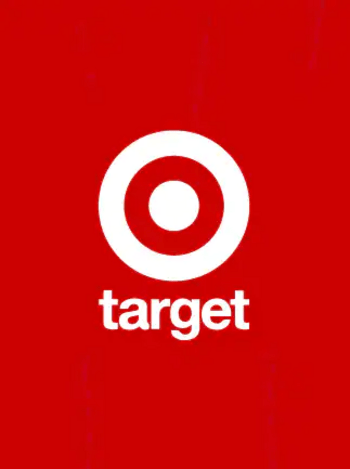 Target Gift Card 200 USD Target Key UNITED STATES
Share with someone who would like this!
Cheapest offer
Buy as a gift
Receive this product as a gift PDF.
Looking for good deals?
Get them delivered to your inbox
Available at checkout:
Соединенные ШтатыМожно активировать в

Соединенные Штаты Америки

Цифровой ключ

Это цифровая версия продукта (CD-KEY)

Мгновенная доставка
Важное уведомление:
This product can be used in online Target stores only.
Описание продукта
Target Gift Card 200 USD Target Key
It doesn't matter if you are a regular Target customer or just interested in their offerings, you can always make your shopping experience better with a Target gift card 200 USD key when buying it at a cheaper price from third-party resellers such as Eneba. Shop anything you like from the Target shop, including clothes, furniture, kitchen equipment, home decor, electronics, and so much more! These cards can be used at any Target store or online at Target.com. Now, you can shop at Target and save your money at the same time! What could be better than that?
How do Target gift cards work?
If you want to access and redeem the Target gift card 200 USD key in-store or online shopping, first you must create a Target.com account. These cards require an access number to redeem the funds in-store on Target.com. But keep in mind that third-party resellers such as Eneba sell these digital gift cards at a cheaper price! Just follow the activation instructions below and go shopping!
What can I buy with a Target gift card?
With these cards, you can buy so much amazing things, that it's hard to believe but we offer you a shortlist of what you can buy with them:
• Home and patio. Furniture, beddings, bath things, kitchen and dining equipment, and home decor;
• Clothes. Women's, man's, young adults, children, as well as shoes and family outfits;
• Electronics. Video games, TV and home theater gadgets, smartwatches, computers, smartphones, and office equipment;
• School and office equipment. Desks, backpacks, etc.
• Toys. Famous characters for your teenage kids, funny toys for even smaller children, as well as outside toys, and other neat things for both small boys and girls;
• Sports equipment. Balls, things for exercises, pools, bikes, camping gear, etc.
• Entertainment. Movies, TV shows, music, books;
• Beauty stuff. Personal care, hair care, make-up, skincare;
• Health. Medicine, vitamins, supplements, nutrition, first aid, home health care;
• Pet supplies. Food for your dog, cat, bird, or fish;
• Grocery. Snacks, beverages, frozen food, dairy, meat, seafood;
• Celebration equipment. Make your celebrations unforgettable with party supplies, gift ideas, and things for every occasion;
Also, Target offers various services, such as Home Maintaining Services by Handy, Target Optical, Ear Piercing by Rowan, and so much more! So, as you can see, with the Target gift card 200 USD key your experience when buying a large variety of goodies at the Target shop will be amazing. Just don't forget to check cheaper prices at third-party resellers, such as Eneba, and save your money today!
How to activate your Target gift card?
To use your gift cards online:
• Access your Target account in the Target App;
• Select the Wallet tab;
• Select Add within the GiftCard section;
• Select Add Gift Card;
• Scan the Target barcode on the back of the Target GiftCard or input the gift card number and the access code to add it to your account.
Другие детали
Дата выпуска

26 сентября 2019 г.

Издатель

Target

Разработчики

Target