Dragon Ball: Xenoverse 2 Steam Key GLOBAL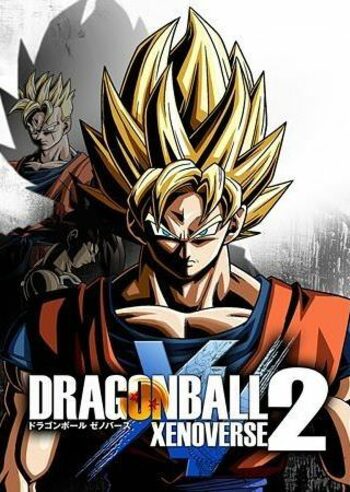 Dragon Ball: Xenoverse 2 Steam Key GLOBAL
Share with someone who would like this!
ГлобальныйМожно активировать в

Соединенные Штаты Америки

Check

Цифровой ключ

Это цифровая версия продукта (CD-KEY)

Мгновенная доставка
Важное уведомление:
Product is not available in specified countries: Brunei Darussalam, Cambodia, China, Hong Kong, Indonesia, Republic of Korea, Lao People's Democratic Republic, Malaysia, Philippines, Singapore, Taiwan, Thailand, Timor-Leste, Viet Nam, Macao, Japan and Pakistan.
9.91

Рейтинг Превосходно

(150k+ sales in the last 6 months)
Обзоры: 0
Вам также может понравиться
Описание продукта
Dragon Ball: Xenoverse 2 key
Immerse yourself in the intense combat of Bandai Namco's latest instalment in the Dragon Ball universe - Dragon Ball: Xenoverse 2 Steam key! Developed by Dimps, this title builds upon the strengths of the first Dragon Ball: Xenoverse game with enhanced graphics, vast 3D battle arenas, and an expanded version of Toki-Toki City - Conton City, that is seven times larger than its predecessor. As with the previous title, players will create their own custom characters and set out to stop Towa and Mira once again. Do you have what it takes to defeat these villains the second time? Find out with Dragon Ball: Xenoverse 2 key!
Protect the timeline
Create the perfect avatar, train with legendary Masters, and develop your own special fighting technique! Besides choosing from the 5 races - Humans, Saiyans, Majins, Namekians, and Frieza clansmen - explore your character and the Dragon Ball: Xenoverse 2 Steam key universe by completing race-specific quests, minigames, and obtaining transformations which were only available to the Saiyans in the first game. Just don't neglect the main storyline! Mira and Towa are still meddling with the timeline, completely changing how some of the most iconic battles concluded!
New features
Dragon Ball: Xenoverse 2 CD key includes tons of new things that greatly improve player experience. Immerse yourself into the largest and most detailed Dragon Ball world yet. Played the first instalment? Import your save data and continue your adventure!
• Brand new hub. Freely explore Conton City that is 7 times bigger than Toki-Toki City;
• Ability to fly. Tired of walking? Unlock flying and breeze through the main hub;
• New quests. Includes race-specific quests and minigames;
• A greater role in the story. Affect how the story unfolds. Will you save the Dragon Ball universe or break it?
• Multiplayer. Duke it out with other players and find out who is the real champion of Dragon Ball;
• Training mode. Perfect your battle strategy by combining different ki blasts - Power, Homing, Rush, Paralyze, and Bomb;
• Cheap Dragon Ball: Xenoverse price.
Системные требования
Минимальные системные требования
Системные требования

Windows 7/8/10 (64-bit)

Процессор

AMD FX-4350, 4.2 GHz / Intel Core i5-3470, 3.20 GHz

Память

4 GB

Графика

Radeon HD 6870, 1 GB / GeForce GTX 650 Ti, 1 GB

Дополнительные записи

XBOX ONE
Рекомендуемые системные требования
Системные требования

Windows 7/8/10 (64-bit)

Процессор

AMD Ryzen 5 1400, 3.2 GHz / Intel Core i7-3770, 3.40 GHz

Память

8 GB

Графика

Radeon HD 7870, 2 GB / GeForce GTX 660, 2 GB
Другие детали
Языки

Portuguese-Brazil

Simplified Chinese

Traditional Chinese

Английский

Испанский

Итальянский

Корейский

Немецкий

Польский

Русский

Французский

Дата выпуска

28 октября 2016 г.

Издатель

BANDAI NAMCO Entertainment

Разработчики

Dimps Corporation

Работает на