eBay Gift Card 200 USD Key UNITED STATES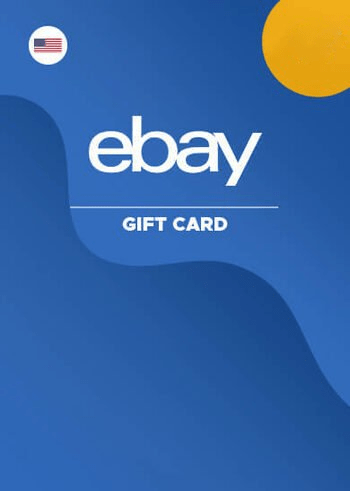 eBay Gift Card 200 USD Key UNITED STATES
Share with someone who would like this!
Соединенные ШтатыМожно активировать в

Соединенные Штаты Америки

Check

Цифровой ключ

Это цифровая версия продукта (CD-KEY)

Мгновенная доставка
Важное уведомление:
No expiration date. You must have an eBay account and a PayPal account registered in the United States to redeem the code. Follow the instructions on the product description to learn how to use your code.
Вам также может понравиться
Описание продукта
eBay Gift Card 200 USD UNITED STATES
Are you looking for rare and exclusive items that are usually out of stock and seem impossible to find? Or maybe you're just browsing for everyday necessities? You're lucky because eBay has everything you need in one online store! At eBay, you can buy clothes, electronics, beauty products, toys, school supplies, sports equipment, and even find rare collector's items! The best part is – you can pay with eBay 200 USD gift card key that will make your shopping experience faster, more comfortable, and cheaper! What could be better than that? Buy eBay 200 USD gift card key and get shopping!
What can I use the eBay gift card for?
At eBay, you can find everything you need. Here are just a few examples:
• Clothes for men and women. Get stylish with a huge selection of clothes, jewelry, and accessories for both men and women!
• Electronics. Make your daily life easier with various home appliances;
• Home and garden decor. Build a cozy home with home and garden decor;
• Beauty products. Everybody needs a good hair and skincare routine;
• Kids' essentials. Find everything your child needs, from clothes to school supplies and toys;
• Sport equipment. Get in shape with sports equipment and accessories;
• Health products. From dental hygiene products to supplements and vitamins – find everything you need for a healthier lifestyle;
• Collectibles. From antiques to rare comic books – at eBay, you can find anything every collector desires;
• Cheap eBay gift card price.
It's always better with eBay!
With eBay 200 USD gift card key, you can purchase whatever you need without ever stepping a foot out of your house. Shop your favorite items instantly with eBay card at a cheaper price today! Household goods, clothes, groceries, beauty products, electronics, kids' things, rare collector's items, and much more are waiting for you to be enjoyed. With eBay voucher, you can be sure to get the best shopping experience possible, which is both simple and quick. Enjoy cheap eBay 200 USD gift card price.
How to activate eBay card?
Activating and paying with an eBay voucher code is quite simple:
• Log in to your eBay account;
• Scroll to the bottom of the Checkout page;
• Enter your eBay gift card code in the Add Coupons field and click Apply.
Другие детали
Дата выпуска

1 января 2010 г.

Издатель

eBay

Разработчики

eBay