Total War: Rome II - Rise of the Republic (DLC) Steam Key GLOBAL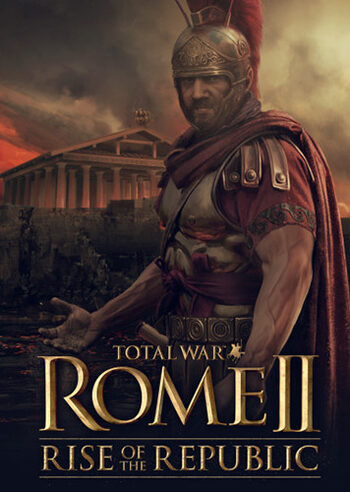 Total War: Rome II - Rise of the Republic (DLC) Steam Key GLOBAL
Single player

Multi player

Co-ops

Bird-view
Cały światMoże być aktywowany w

Stany Zjednoczone Ameryki

Klucz cyfrowy

To jest cyfrowa wersja produktu (CD-KEY)

Natychmiastowa dostawa
Może ci się również spodobać
Opinie: 0
Opis produktu
Total War: Rome II - Rise of the Republic (DLC)
Total War: Rome II — Rise of the Republic is an epic new campaign expansion focusing on the events surrounding Rome in 4th century BC. Witness the events in a highly-detail Italy map, that set the stage for the Second Founding of Rome. The full expansion features:
• Prequel campaign to Total War: Rome II.
• New campaign map!
• Nine playable factions!
• Post Battle Loot!
• Region specific dilemma systems!
• Faction specific chapter objectives!
• New option system to choose Government Actions!
• A bunch of new Units, such as Veteran Centuriae, Etruscan Hoplites, Gallic Axe Cavalry, Gallic Elder Swordsmen, Hippotoxotes, Tarantine Cavalry, Nuragic Runners, Ekupetaris and Linen Legion!
• New Technologies and Buildings!
Wymagania systemowe
Minimalne wymagania systemowe
Wymagania systemowe

XP/ Vista / Windows 7 / Windows 8

Procesor

2 GHz Intel Dual Core / 2.6 GHz Intel Single Core

Pamięć

2GB RAM

Grafika

512 MB DirectX 9.0c ( model 3, vertex texture fetch).

Miejsce na dysku

35 GB
Zalecane wymagania systemowe
Wymagania systemowe

Windows 7 / Windows 8

Procesor

2nd Generation Intel Core i5

Pamięć

4GB RAM

Grafika

1024 MB DirectX 11.

Miejsce na dysku

35 GB
Pozostałe szczegóły
Języki

Angielski

Czeski

Francuski

Niemiecki

Rosyjski

Włoski

hiszpański, kastylijski

polski

turecki

Data wydania

9 sierpnia 2018

Wydawca

SEGA

Deweloperzy

Creative Assembly

Działa na