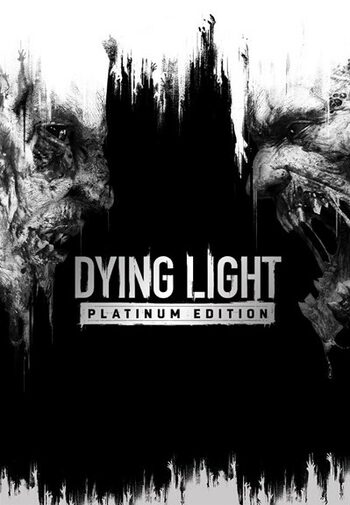 Dying Light: Platinum Edition Steam Key GLOBAL
Cały światMoże być aktywowany w

Stany Zjednoczone Ameryki

Klucz cyfrowy

To jest cyfrowa wersja produktu (CD-KEY)

Natychmiastowa dostawa
Ważna uwaga:
The game CANNOT BE activated in: Germany, Japan, Russian Federation, Armenia, Azerbaijan, Belarus, Georgia, Kazakhstan, Kyrgyzstan, Republic of Moldova, Tajikistan, Turkmenistan, Uzbekistan, Ukraine, Antigua and Barbuda, Argentina, Barbados, Bermuda, Bolivia, Brazil, Bahamas, Belize, Chile, Colombia, Costa Rica, Cuba, Dominica, Dominican Republic, Ecuador, Falkland Islands (Malvinas), Grenada, French Guiana, South Georgia and the South Sandwich Islands, Guatemala, Guyana, Honduras, Haiti, Jamaica, Saint Kitts and Nevis, Saint Lucia, Mexico, Nicaragua, Panama, Peru, Puerto Rico, Paraguay, Suriname, El Salvador, Uruguay, Saint Vincent and the Grenadines, Venezuela, China.
Opinie: 34
gh057

10.10.2021

Przetłumaczone automatycznie

Co mogę powiedzieć? To Dying Light - fantastyczna rozgrywka i mnóstwo akcji. Gram tylko w gry sp, a tutaj mam wszystko, czego potrzebuję - świetną historię i zwroty akcji.

PanPiesiU

4.01.2022

+7

Gra świetnia , co prawda ma już 5 lat ale grafika jest bardzo zadowalająca. Potrafi wystraszyć co u mnie jest na plus , ścieżka dźwiękowa prześwietna.

Luc

21.12.2021

Przetłumaczone automatycznie

Fajna gra, ale naprawdę przerażająca. Lepiej nie grać w ciemno lub samemu w domu. Muzyka i grafika są naprawdę ładne i dopracowane.

Jartko

2.02.2022

+4

Gra jest naprawdę super. Jeżeli jesteś fanem tematyki gier zombi oraz apokalipsy to musisz zagrać w Dying Light. Polecam każdemu.

wiisis

29.01.2022

Przetłumaczone automatycznie

Świetna gra, w którą kiedyś grałem na PS4, a teraz kupiłem ją na PC, wersja gry ze wszystkimi DLC, gorąco polecam, najlepsza gra zombie/infected,
Może ci się również spodobać
Opis produktu
Dying Light: Platinum Edition
Includes:
• Dying Light
• Dying Light: The Following
• Dying Light: Bozak Horde
• Cuisine & Cargo
• Ultimate Survivor Bundle
• Crash Test Skin Pack
• Hellraid
• A large collection of skins and weapons that will make slaughtering zombies even more fun.
Buy Dying Light key to immerse yourself into an open-world first-person survival horror game developed and published by the Techland. Get ready to spend some time running around in an open-world city swarming with zombies, as humanity has plunged into a new dark age after the outbreak of a zombie infection. Try your hardest to survive in this post-apocalyptic reality among the hostile humans and the even deadlier infected.
Parkour system
One of the most notable features of Dying Light is its parkour mechanic that makes the game comparable to an open-world Mirrors Edge filled with zombies. You'll constantly find yourself manoeuvring in a zombie-infested city and being chased by the infected. Once you buy Dying Light key, you'll get to explore a city both on horizontal and vertical planes as you try to survive among the walking dead and hostile scavengers alike, running and jumping on rooftops or hanging on to ledges until it finally becomes a thing of second nature.
Dynamic day and night cycle
The exploration of the open-world city is necessary to progress the campaign's storyline, accomplishing side quests or gathering resources for crafting. The world of Dying Light has a dynamic day and night cycle that respectively determines two completely different experiences of gameplay. During the day, you can explore the world and engage in combat fairly easily as long as you keep your guard up but you should buy Dying Light key to experiencing the real sense of tension at night! Enemies become overwhelming and aggressive, leaving you forced to rely on stealth.
Multiplayer
While Dying Light offers an engaging single-player campaign experience that will provide you with many hours of gameplay as you'll find more and more creative ways to combat the infected, the game also presents an interesting multiplayer mode. You can be accompanied by up to 3 friends in the co-op mode as you explore the post-apocalyptic open-world city together, using your parkour skills and running on rooftops to avoid the infected. However, you should buy Dying Light key to be the boogeyman yourself too! Hunt the living as a zombie by using flesh zip lines and spit that summons the infected. So use this chance to get the Dying Light key and experience the most definitive open-world zombie game title as of yet!
Pozostałe szczegóły