Crusader Kings III: Northern Lords (DLC) Steam Key GLOBAL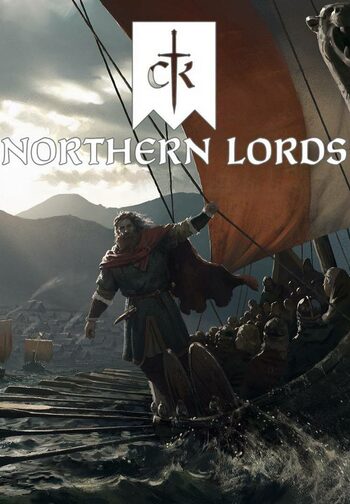 Crusader Kings III: Northern Lords (DLC) Steam Key GLOBAL
Udostępnij komuś, komu to się spodoba!
Cały światMoże być aktywowany w

Stany Zjednoczone Ameryki

Sprawdź

Klucz cyfrowy

To jest cyfrowa wersja produktu (CD-KEY)

Natychmiastowa dostawa
Opinie: 0
Może ci się również spodobać
Opis produktu
Crusader Kings III: Northern Lords (DLC)
Features:
• Norse Adventurer Realms;
• New Customization Options;
• Jomsvikings and Shieldmaidens;
• Original Art and Music;
• New Culture Content and Options.
Very much like the powerful nobles featured in the game, Crusader Kings III: Expansion Pass PC Steam Key itself is a heir to a long lineage of Paradox Interactive games, many of which are some of the best titles in the entire strategy video game genre. Crusader Kings 3 (Royal Edition) Steam CD key promises nothing less – the game encompasses all the gameplay elements which made its predecessor a masterpiece and then greatly expands upon them to provide a medieval grand strategy experience that generates a myriad of in-game narratives in a natural, believable and engaging way.
Historical setting
Revert back to the historical drama of the Middle Ages where brutal conflict was a natural part of everyday life, traitors could emerge from even among the closest of kin, and the entire political climate was defined by a constant tension between the ruler and the Church. Paradox Interactive games have an exceptional quality to recreate the atmosphere of past historical epochs and Crusader Kings III: Expansion Pass PC Steam Key is no different. Build alliances, engage in warfare, and make decisions that will define multiple upcoming centuries!
Establish a dynasty
The third installment in the Crusader Kings series is not merely a strategy game as there are a lot of RPG elements involved as well. Within this Medieval world the player is represented not by a country but by a ruler. Once the said ruler dies, it's possible to assume control of his heir, continue the dynasty and shape the long-term fate of the entire continent. Crusader Kings III: Expansion Pass PC Steam Key yet again captures the immersion so characteristic to the Paradox Interactive games as a whole due to the unpredictable intrigues happening not only outside your royal family but also within it. Before passing on your legacy it's absolutely vital to ensure your leaving it in good hands.
Grand strategy
In the tradition of grand strategy games, third Crusader Kings presents an incredibly sophisticated experience of Middle Age politics. You'll get to rule any one of the historical countries or empires which existed between the 9th and 16th centuries. The map of the game spans from Iceland, all the way to India, with each region having a multitude of unique characteristics. Such high attention to detail is not uncommon among Paradox Interactive games that's why Crusader Kings III: Expansion Pass PC Steam Key is once again an excellent choice for grand strategy enthusiasts who love micromanagement and creative experimentation with a large array of helpful tools and tables.
Wymagania systemowe
Minimalne wymagania systemowe
Wymagania systemowe

Windows® 8.1 64 bit / Windows® 10 Home 64 bit

Procesor

Intel® Core™ i3-2120 / AMD® FX 6350

Pamięć

6 GB

Grafika

Nvidia® GeForce™ GTX 460 (1GB) / AMD® Radeon™ HD 7870 (2GB) / Intel® Iris Pro™ 580 / Intel® Iris® Plus G7 / AMD® Radeon™ Vega 11

Miejsce na dysku

8 GB
Zalecane wymagania systemowe
Wymagania systemowe

Windows® 10 Home 64 bit

Procesor

Intel® Core™ i5-4670K / AMD® Ryzen™ 5 2400G

Pamięć

8 GB RAM

Grafika

Nvidia® GeForce™ GTX 1650 (4GB) / AMD® Radeon™ R9 390X (8GB)

Miejsce na dysku

8 GB
Pozostałe szczegóły