ESO Greymoor Upgrade Pre-Purchase Official website Key GLOBAL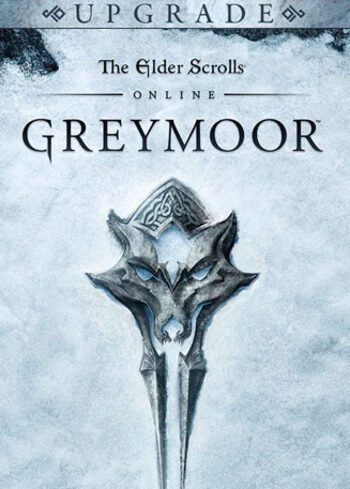 ESO Greymoor Upgrade Pre-Purchase Official website Key GLOBAL
Udostępnij komuś, komu to się spodoba!
Ważna uwaga:
Podstawowa wersja The Elder Scrolls Online: Tamriel Unlimited jest wymagana do gry.
Upon buy you will receive key that can already be activated and will grant bonuses for your current account and instant access to expansion once it releases: 5/26/2020! To activate code visit: https://account.elderscrollsonline.com/
Może ci się również spodobać
Opinie: 0
The Elder Scrolls Online Greymoor Upgrade (DLC) Pre-Purchase
Announced by the developer ZeniMax Online on January 16th, 2020 the ESO Greymoor DLC expansion will take the Elder Scrolls Online players to the snowy land of Northwestern Skyrim, set roughly 1000 years before the events of one of the best selling RPG video games of all time – The Elder Scrolls V: Skyrim (2011). Join a massive MMORPG community made up of over 13 million players worldwide and enter a gothic fantasy world, inspired by Norse mythology.
Nostalgic journey
Venture on an epic adventure in Skyrim and fight to protect Tamriel from a powerful Vampire Lord. ESO Greymoor DLC expansion will provide players with at least 30 hours of content. Throughout the duration of the main quest storyline, you'll encounter a variety of powerful enemies – witches, vampires, and werewolves. However, you'll be also accompanied by old allies who are going to return for those who'll purchase the Elder Scrolls Online Greymoor key. Among them is the battle-hardened fan-beloved character Lyris Titanborn voiced by the legendary Canadian voice actress Jennifer Hale, also known for her work in BioWare RPG games like Mass Effect, KOTOR, and Hideo Kojima's Metal Gear series.
Explore Western Skyrim
ESO Greymoor DLC expansion brings players to the infamous land of Skyrim from Bethesda's fifth installment of the mainline Elder Scrolls games. Things won't be exactly like in the 2011 RPG, as the game takes place centuries before Elder Scrolls V: Skyrim. Another circumstance that makes the map feel new is that up to 40% of the area is comprised of the Blackreach underground dungeon system, which is much more elaborate than it was in Elder Scrolls V.
New Antiquity system
There's a lot to explore and discover in the ESO Greymoor DLC expansion and not only because of the changes introduced to the well-known land of Skyrim. Elder Scrolls Online: Greymoor expansion also includes a new gameplay activity through the introduction of the "Antiquities" system. Set out to be an archeologist of Tamriel, discover artifacts related to the rich lore of the Elder Scrolls world and claim unique rewards!
Wymagania systemowe
Minimalne wymagania systemowe
Wymagania systemowe

Windows 7 64-bit

Procesor

Intel® Core i3 540 or AMD A6-3620

Pamięć

4 GB RAM

Grafika

Direct X 11.0 1GB RAM (NVidia GeForce 460 or AMD Radeon 6850)

Miejsce na dysku

85 GB
Zalecane wymagania systemowe
Wymagania systemowe

Windows 7 64-bit

Procesor

Intel® Core i5 2300 or AMD FX4350

Pamięć

8 GB RAM

Grafika

Direct X 11.0 2GB RAM (NVIDIA® GeForce® GTX 750 or AMD Radeon™ HD 7850)

Miejsce na dysku

85 GB
Pozostałe szczegóły