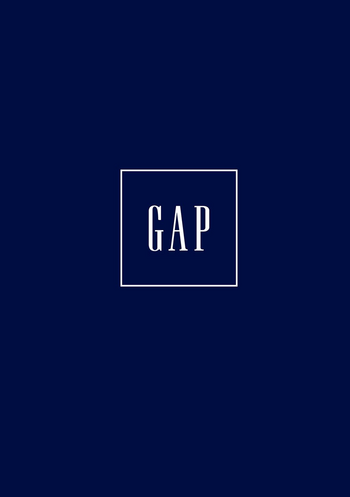 Gap Gift Card 50 USD Key UNITED STATES
Udostępnij komuś, komu to się spodoba!
Stany ZjednoczoneMoże być aktywowany w

Stany Zjednoczone Ameryki

Sprawdź

Klucz cyfrowy

To jest cyfrowa wersja produktu (CD-KEY)

Natychmiastowa dostawa
Ważna uwaga:
The Gift Card may be redeemed for merchandise at any Gap, Old Navy, Banana Republic, or Athleta location, including Outlet and Factory stores.
Może ci się również spodobać
Opis produktu
Gap Gift Card 50 USD
There are tons of fantastic clothing e-shops on the internet, and GAP is one of the favorites! At GAP, you'll find the most fashionable clothes and shoes from top brands and well-known designers for men, women, and children. Want more? Create your own style with a selection of cosmetics and accessories. GAP is a happy place for every fashionista! And while you design your own look and distinct style with the trendiest clothing lines, a GAP gift card will help you refresh your closet a lot cheaper! Skip the line at the changing room – shop for everything related to fashion without stepping a foot out of your house. Buy GAP 50 USD gift card key at a cheaper price today. Treat yourself!
What can I use the GAP gift card for?
Here's what you can buy with a cheaper GAP e-gift card:
• Women's and men's fashion. Shop for the trendiest clothes at the Gap online store – create your distinct look and style!
• Teen clothes. GAP's line for teens is trendy and fits any occasion;
• Baby clothes. Dress up your baby! Shop for cute and stylish clothes and outfits for babies and toddlers;
• Well-known brands. Your GAP voucher code can also be used to shop at Old Navy, Banana Republic, and Athleta stores!
• Cheap GAP voucher price!
It's always better with a GAP card!
Whether you're looking for a winter coat, a summer dress or have decided to reinvent your style from scratch, GAP has everything you need to look trendy and stylish. From clothes for men, women, and children to numerous accessories – you can start mixing and matching your new style and accessorizing with a GAP gift card! Shopping online at GAP is fast, convenient, and, most importantly, cheaper when you buy GAP 50 USD e gift card key at Eneba!
How to redeem a GAP gift card?
Redeeming the GAP voucher code on Mobile and Desktop is fast and simple:
• At checkout, under payment, select Add Gift Card;
• Enter the PIN of your GAP voucher and select Apply.
You can also use a GAP gift card in-store by simply telling the cashier the gift card's digits.
How to check your GAP gift card balance?
If you haven't spent the entire sum of the card, you can later use a GAP gift card for a discount. You can always check your GAP voucher balance via Mobile and Desktop:
• Enter your gift card code here;
• Select Check Balance;
• Your gift card balance will be emailed and displayed on the screen.
Pozostałe szczegóły
Języki

Data wydania

6 kwietnia 2021

Deweloperzy

Gap