Biomutant Games
Craft your unique mutant and be the hope or the downfall of a post-apocalyptic world of Biomutant games!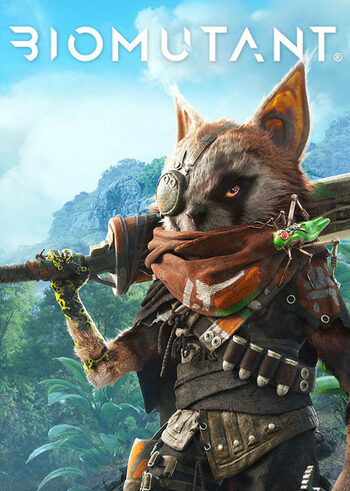 Biomutant Steam Key GLOBAL
Cały świat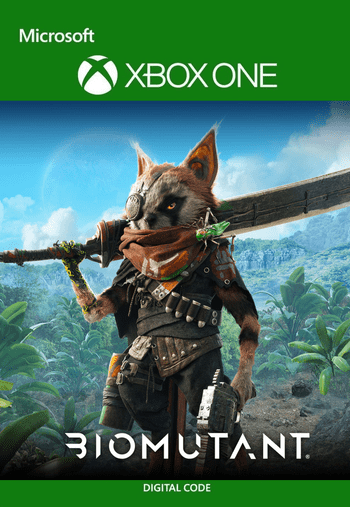 Biomutant XBOX LIVE Klucz GLOBAL
Cały świat
Looking for an intense mix of martial arts, special powers, a post-apocalyptic setting and a story that will have you at the edge of your seat at every twist and turn? You've come to the right place because Biomutant games offer all this and more! A creative project from the teams of Experiment 101 and THQ Nordic, this massive open-world RPG adventure encompasses a little bit of everything for every type of gamer – sprawling lands ravaged by radiation, a fast-paced combat system that lets you dive into action whichever way you want to, the ability to evolve into something more powerful & fierce thanks to mutations, a plethora of crafting options, and an unusual story with an even more surprising end. It's no wonder that so many people are captivated by the Biomutant game!
What Biomutant features to expect?
Since Biomutant is a mix of a lot of elements from various genres, there's a lot to unpack here. The easiest way to describe the experience is to say that here you customize your anthropomorphic mutant cat and go on a post-apocalyptic martial arts journey but it's so much more than that! If you ever give Biomutant games a shot, expect these gameplay elements:
A vibrant open-world post-apocalyptic RPG – explore the dying wildlands, chock full of dangerous contaminated zones inhabited by twisted mutants or travel through the expansive underground tunnel network. Here you get to be whomever you want to and play accordingly;
Complete character customization freedom – besides creating a character that is unique to you, you also get to further explore all the possibilities of evolution by re-coding your genetic structure. These mutations not only unlock extraordinary abilities but also affect your appearance and attributes;
Martial arts, ranged warfare and mutations – every new mutation, every lesson learnt from masters and every weapon you craft lets you customize your gameplay down to a T. Taking down enemies will never get boring because you'll always be learning new tricks;
Crafting for combat and for survival – you get to craft original 1H and 2H weapons that can be further modified to be more lethal and precise. Besides that, you'll also have to make sure that you can survive in different Dead Zones by getting protective gear and the likes;
You just might be the end of it all – the bio-contamination-ravaged New World might be seeing its last days as a plague is consuming everything in its path. The Tribes are in turmoil but everything can change if you step up to the call. The question is whether you want to unite them or let it all crumble.