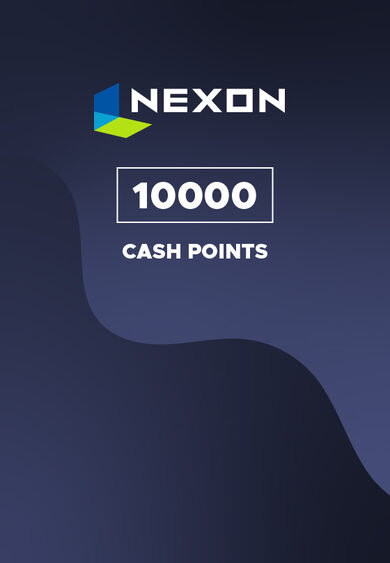 Nexon 10000 Cash Points Prepaid Key EUROPE
99.91%

of 150k+ ratings are excellent!
Nexon 10000
Nexon is one of the world's best-known publishers, specializing in MMOs (some of which span a decade). Buy Nexon 10000 Cash Points and delve into immaculate worlds, create your hero and bypass any stops along the way. Play how you want to, with little restriction or limit.
One currency for all
One of the more important things regarding the prepaid card is the fact that Nexon's games are interconnected and thus you are given the ultimate freedom of migration. Try out your options, pick something that catches your eyes and remember – your premium currency carries over to another title. But keep in mind that certain games have their own unique reimagined currency. You may buy Nexon 10000 Cash Points and then convert them (as in, buy) to the local in-game currency, but it will not be changed back. So, the best suggestion would be not to put all your eggs in one basket – keep your Nexon wallet alive!
Constant alteration
Because Nexon's library is so vast, the creativity behind them is also transferred to the games' cash shops. Everything you could desire may be found there. You want a new mount, you can pick the one that is most colourful or looks the coolest; you think it's time for a wardrobe change, there's an answer (or several hundred) to that, simply buy Nexon 10000 Cash Points. Nexon is also known for their appreciation for pets – the wonderful little helpers for the player. One of the more fun ways to spend your cash is the mystery boxes! Honestly, try it out, as they usually contain items otherwise not found anywhere else; they are full of useful supplies and great gear and, in general, are a great investment.
Use to your benefit
Cash shops in any game serve as the ultimate helper to the player. You can find crafting materials here; useful scrolls are also shoved on the shelves of the shop. Buy Nexon 10000 Cash Points and explore the shop by yourself. And let's not forget the ever-needed expansions to inventory and storage, increasing the limit of the items you can carry or safekeep in the bank. Basically, there is amazing versatility when you buy Nexon cash, something that will surely not disappoint.
---
Release date:
April 29, 2003
Developers
NEXON Corporation
Publisher
NEXON CORPORATION
---