Phoenix Point Epic Games Key GLOBAL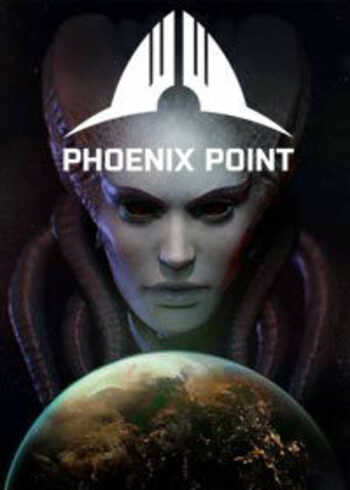 Phoenix Point Epic Games Key GLOBAL
Share with someone who would like this!
GlobálisAktiválható itt:

Amerikai Egyesült Államok

Check

Digitális kulcs

Ez a termék a(z) (CD-KEY) fizikai kiadása

Azonnali szállítás
9.88

Kiváló értékelés

(150k+ sales in the last 6 months)
Vélemények: 0
Phoenix Point Epic Games key
Phoenix Point key brings a spiritual successor to the critically acclaimed X-COM game! The developer Snapshot Games once again strikes with an unprecedented turn-based strategy game with Julian Gollop standing right in the front of the action. The game's set in 2047 Earth, and an alien invasion is on the verge of destroying humanity, of course, your job is to avoid that from happening.
Strategy at its Finest
Buy Phoenix Point key and immerse in an experience that offers as much action as there's a strategy – and there's more than plenty of strategy in it. Choose your starting point on the Geoscape map, on it, you'll also plan your further actions and operations: these will involve construction, research, missions, and tons more! Play the Geoscape map to your advantage and reap the multiple rewards ahead.
Monsters
With Phoenix Point key in your possession, you'll face the likes of monsters which only lurk in the very deepest of nightmares. The sky still belongs to humanity, the sea has already been overtaken, and the war for the masses of land is up ahead. Humongous beasts and bosses from deep within will tear your team apart in seconds if you don't use every single trick up your sleeve.
Mutations
Buy Phoenix Point key and experience a mechanic so complex and intricate you'll have no choice but to love it. Mutations play the key role in this turn-based strategy shooter, and both your enemies and your own team members will be able to benefit from CRSPR induced changes! Evolve, change, and become increasingly stronger with every encounter, just know this – your enemies won't stay the same forever.
Rendszerkövetelmények
Minimális rendszerkövetelmények
Rendszerkövetelmények

Win 10, 8 7 SP1+ (64 bit)

Processzor

Intel Core i3 / AMD Phenom II X3

Memória

8 GB RAM

Grafika

NvidiaGeForce GTX 660 / AMD Radeon R9 270
Ajánlott rendszerkövetelmények
Rendszerkövetelmények

Win 10, 8 7 SP1+ (64 bit)

Processzor

Intel Core i5 3GHz / AMD FX 3.2GHz

Memória

16 GB RAM

Grafika

Nvidia GeForce GTX 1060 / AMD Radeon R9 390X
Egyéb részletek