Civilization: Beyond Earth (incl. Exoplanets Pack) Steam Key GLOBAL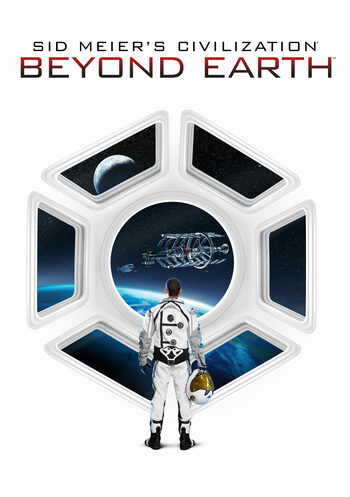 Civilization: Beyond Earth (incl. Exoplanets Pack) Steam Key GLOBAL
Share with someone who would like this!
Sajnáljuk, elfogyott :(
Szeretnéd ezt a játékot? E-mailben értesíthetünk, ha újra kapható lesz.
Értesítés
GlobálisAktiválható itt:

Amerikai Egyesült Államok

Check

Digitális kulcs

Ez a termék a(z) (CD-KEY) fizikai kiadása

Azonnali szállítás
Vélemények: 0
Termékleírás
Civilization: Beyond Earth (incl. Exoplanets Pack)
Sid Meier's Civilization: Beyond Earth (incl. Exoplanets Map Pack). You'll receive the original Civilisation: Beyond Earth strategy game and six unique maps inspired by existing, in reality discovered planets! The geographical layout is randomized each game to allow even more replayability on the new alien lands.
Exoplanets Map Pack features:
• Kepler 186f — this green wonder is one of the oldest earth-like planets known to man.
• Rigil Khantoris Bb — Khantoris orbits the closest star to our solar system.
• Tau Ceti d — wealthy in resources and vast with oceans and archipelagos.
• Mu Arae f — a well balanced combination of blistering deserts, and dark frozen planes!
• 82 Eridani e — ravaged by tectonic forces and deprived of water.
• Eta Vulpeculae b — yet a mystery for all of us.
Sid Meier's Civilization: Beyond Earth is the first sci-fi themed addition to Sid Meier's strategy franchise. In the fictional near future scenario, the governments have collapsed, and the new ruling order ravages the lands. The re-developed nations focus all the resources they still have in possession to initiate a space program and kickstart a new beginning for human race.
You are the leader of such expedition, explore and colonize an unknown alien planet, research technology, develop fearsome armies and build new wonders to shape your newly found utopia.
If just surviving the harsh environments in Sid Meier's Civilization: Beyond Earth is not enough of a thrill for your tastes, join the multiplayer mode with up to 8 other players and compete for dominance of the New World!
Rendszerkövetelmények
Minimális rendszerkövetelmények
Rendszerkövetelmények

Windows Vista SP2 / Windows 7

Processzor

Intel Core 2 Duo 1.8 GHz / AMD Athlon X2 64 2.0 GHz

Memória

2 GB RAM

Grafika

256 MB VRAM - ATI Radeon HD3650 / nVidia GeForce 8800 / Intel HD 3000

Tárhely

8 GB
Ajánlott rendszerkövetelmények
Rendszerkövetelmények

Windows® Vista SP2 / Windows® 7

Processzor

1.8 GHz Quad Core CPU

Memória

4 GB RAM

Grafika

AMD HD5000 (or ATI R9 Mantle), nVidia GT400, or Intel IvyBridge integrated

Tárhely

8 GB
Egyéb részletek