Walmart Gift Card 50 USD Walmart Key UNITED STATES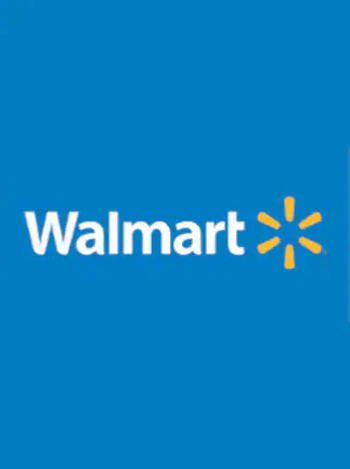 Walmart Gift Card 50 USD Walmart Key UNITED STATES
Share with someone who would like this!
Egyesült ÁllamokAktiválható itt:

Amerikai Egyesült Államok

Check

Digitális kulcs

Ez a termék a(z) (CD-KEY) fizikai kiadása

Azonnali szállítás
Termékleírás
Walmart Gift Card 50 USD Walmart Key
It doesn't matter if you are a regular Walmart customer or just interested in their offerings, you can always make your shopping experience better with a Walmart gift card 50 USD key when buying it at a cheaper price from third-party resellers such as Eneba. These cards can be used at any Walmart store or online at walmart.com. Also, they can be used in Sam's Club in the U.S. or Puerto Rico, online at Samsclub.com, or in Murphy USA Fuel Stations. Now, you can shop at Walmart and save your money at the same time! What could be better than that?
What are the benefits of Walmart gift cards?
With the Walmart gift card 50 USD key you can expect to enjoy these features, which will ease your life and save your precious money. These are the main benefits of Walmart gift cards:
• Free shipping. Enjoy your goodies as soon as possible with free shipping. You won't have to pay a cent for the shipping of your purchases;
• Free delivery. Order anything you want and enjoy free delivery from Walmart shops straight to your home. It couldn't get more comfortable;
• Cheaper fuel. Save money for fuel at Walmart & Murphy stations;
• Smart buying. Just scan your items in stores with your phone and buy them instantly.
So, as you can see, with these cards your experience when buying goodies, fuel, and other things at Walmart and Sam's Club will be amazing. Just don't forget to check cheaper prices at third-party resellers, such as Eneba, and save your money today!
What can I buy with a Walmart gift card?
With the Walmart gift card 50 USD key you can buy almost anything at Walmart or Sam's Club shops. Keep in mind, that with a Walmart gift card you CAN NOT buy other gift cards. As mentioned above, the main benefits of these cards are free shipping and delivery from shops, cheaper fuel, and smart buying. You can buy many things with these cards, including groceries, fuel, and other things, yet not everything in Walmart shops can be acquired with these cards, so keep that in mind.
Activating my Walmart gift card
Usually, these gift cards are activated automatically when they're purchased. However, some do need to be activated by the recipient before they can be used. You can activate a gift card by accessing the provided URL and inputting the correct activation numbers. Keep in mind, that Walmart requires any bulk gift card orders of more than 250 cards or gift cards valued at more than $2500 to be activated before use.
To use your gift cards online:
• During checkout, you will reach the Payment Method screen;
• Select Gift Card;
• Add a new Gift Card or apply those already saved;
• As cards are added, you will see them appear in your Purchase Summary;
• If your order total is less than the amount on your Walmart Gift Card, the remaining amount will be available on your card for future purchases. If your order total is more than the amount on your Walmart Gift Card, you will need to pay for the balance with additional gift cards or a credit/debit card.
Egyéb részletek
Megjelenés dátuma

2018. május 9.

Kiadó

Walmart

Fejlesztők

Walmart